Making its first appearance at both Bay Area events this year, Perception Neuron by Noitom Ltd. will be showcasing its revolutionary motion capture tool.
San Jose, CA May 11, 2015

Perception Neuron, the worlds smallest, most adaptive, versatile and affordable motion capture system will be part of two major Bay Area events this week: Maker Faire taking place May 16 & 17 and SVVR —Silicon Valley Virtual Reality Conference—in San Jose May 18 & 19. During both events, the Perception Neuron team will have the chance to engage with inventors, hobbyists, developers, content creators and entrepreneurs throughout the technology and VR industries.
Noitom, the company behind Perception Neuron, has added Maker Faire and SVVR to the ongoing list of events that they have been participating in since last year. Fans of Perception Neuron have already had the opportunity to experience their immersive virtual reality technology at IndieCade, SIGGRAPH, and most recently, GDC in San Francisco.
"Perception Neuron is a very unique tool with a wide potential audience," explains Roch Nakajima, Americas/Europe Marketing Director at Noitom. "Maker Faire and SVVR both offer the opportunity to showcase our revolutionary motion capture platform to two distinct audiences. With the first, we have "tinkerers," inventors and wild artistic inventors, who might build giant remote flame throwing robots, while with the latter we have the global intelligentsia of virtual reality ready to take us into a future we have not even imagined."
Perception Neuron will be showcased as a guest at the Maker Faire VR Booth in the Fiesta Hall, Zone Three from 10am-8pm on Saturday, May 16th and from 10am-6pm on Sunday, May 17th at the San Mateo Event Center. They will be showcasing at SVVR on the expo floor, from 11am-6pm on Monday, May 18th and from 11am-3pm on Tuesday, May 19th at the San Jose Convention Center.
Perception Neuron is already shipping to its Kickstarter backers, and pre-orders are being taken on their website, http://www.neuronmocap.com. The game-changing motion capture system has been in high demand since its launch and is currently in back-order with earliest shipment available for August 2015. Prices start at $1499 ($1199 for educational pricing).
About Noitom Ltd.
Founded in 2011, Noitom Ltd. works with a team of dedicated engineers who develop world-class motion capture technology for consumer and industrial markets through the integration of MEMS sensors, pattern recognition, human kinetics and wireless transmission. Noitom is an international leader in innovative technology for use in animation, film, medical applications, robotics and gaming. Noitom is headquartered in Beijing with affiliate offices in Shenzhen. For further information about Noitom and its services, please visit, http://www.noitom.com. For general inquiries, please email, info(at)noitom(dot)com.
Featured Product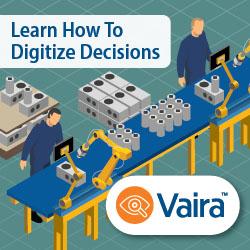 Pleora's AI Gateway simplifies the deployment of advanced machine learning capabilities to improve the reliability and lower the cost of visual quality inspection.