The EGN gripper is modularly designed and covers a wide range of applications.
The EGN Safety is the first certified safety gripping system from SCHUNK for use with human and robot interaction. It is certified in accordance with DIN EN ISO 13849 specifications.

If the production process is interrupted by an emergency shut-off, the SCHUNK EGN goes into either a safety speed mode or a safe stop mode, depending on the activated protection zone.
Unlike other options on the market, the SCHUNK safety gripping system is continuously powered even if in a safety stop, and will safely hold the gripped part. As soon as the protection zone is released, the gripper switches back to the regular operating mode without having to be re-started.
The EGN gripper is modularly designed and covers a wide range of applications. The gripping force, speed, and finger position can be flexibly controlled during the handling process. All sizes have the multi-toothed guidance and is controlled by the SCHUNK ECM controlled equipped with standard connector technology with either Profibus or CAN bus.
To use the certified SLS, SOS, and STO functions, the SCHUNK safety module is added to the gripper and the controller. Because of its modular design, existing EGN applications can be retrofitted with the safety functionality at any time.
About SCHUNK:
SCHUNK is the worldwide competence leader for clamping technology and gripping systems. Totaling more than 60 years of experience, SCHUNK is a family owned operation and a global player in one. For more information, visit www.schunk.com
Featured Product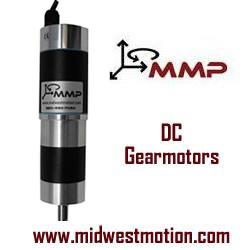 MMP is well known for our Lightning-Fast Delivery Capability, Huge On-Hand Inventory, High Volume Capacity and Time Tested and Proven Reliability Methods. Our 100+ years of combined work experience and being able to deliver continual committed service to design and engineer ideas into reality gives us a competitive advantage in the motion control industry. If you need a sample right away, we can be a project-saving convenience for you, so contact us today!!