New generation slip ring with Ethernet option; high performance slip ring; Ethernet data transmission in rotate system; it is a electrical component for automation industry.
Ethernet provides an effective solution for high-definition video surveillance system, the transmission between the rotating high-definition camera and control platform meets high-definition television standard HDTV above 1920X1080 resolution full real-time picture.

Slip ring is a connection of two devices in 360-degree rotation system and transfer signal and power. Slip rings can pass a lot of signal type, such as Ethernet, USB, RS, Canbus, interbus, profibus, FireWire, servo encoder signals, strain gauge signal, thermocouple signals.
Ethernet slip ring is specially designed for 250Mhz frequency signal used to transmit 100M / 1000M Ethernet signal, can hybrid electric power and signal channel, while multi-channel low-frequency signal transmission and current, with reliable transmission, no packet loss, not the string of code, low return loss, low insertion loss. According to the space monitoring equipment is installed, you can choose STR capsule or MOS hollow shaft slip ring shape, hollow shaft maximum hole can be designed to 300mm, more sizes available. Ethernet wire slip ring using CAT 5e class lines up to a maximum line length 2m.
This series of product structure reference to international Ethernet standard and protocol requirements for the design, it greatly drop low of unshielded twisted pair crosstalk and attenuation problems by the signal processing. Commonly used 1G full and half duplex interface mode.
Ethernet slip ring Product Features:
1. the transmission of analogue and digital signals
2. compatible with the data bus protocol
3. long life, maintenance-free, no lubrication
4. 360 ° continuous rotation transmission power or data signals
5. compact
Optional:
1. the inner diameter, outer diameter, length
2. the operating speed
3. more number of channels
4. signal and power transmission may be used alone or in combination
5. current, voltage,
6. wire length
7. the connecting terminal
8. shell color
9. protection level
10. outlet direction
ARS have focused on it for over 10 years, rich experience to ensure the performance of slip ring.
Contact Information:
Email: info@arslipring.com
Website: http://www.arslipring.com
Featured Product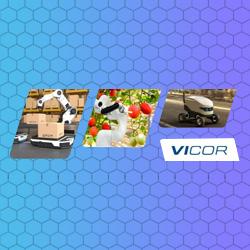 Amphenol Sine Systems ecomate® Connectors are rated IP65 to IP69K (in mated condition), making them ideal for indoor / outdoor industrial applications. These circular, multiway connectors feature robust, durable plastic or metal designs with bayonet or rapid coupling systems. Amphenol Sine Systems ecomate Connectors provide a current rating range from 5A to 300A in a variety of shell sizes and insert arrangements.