Pentair extends its 3D Product Data and Services for Designers on TraceParts
STRAUBENHARDT, 15 july 2015 - Pentair announces its extension of additional 1,600 CAD drawings available on TracePartsOnline.net, which include electronics cabinets, embedded systems, power supply units and backplanes. Up to now, there have been over 2,750 3D data records of Pentairs Schroff products available, from subracks and 19" chassis to desktop enclosures and front panels. Hardware developers can select from 32 different native CAD data formats and use them directly in their CAD systems for easy data imports, simplifying the process for designers.

Furthermore, downloading CAD models for standard parts adds a new functionality integrated in the user interface that enables users to retrieve a request for a quotation on selected products from the shopping cart. Pentair is also making CAD drawings available for the 30 Series of Calmark Card Loks and Wedge Loks from the Schroff brand on the TraceParts portal (more than 10,000 CAD data records). Users can choose a selection tool to enter the desired length, width, surface etc., for these products and view the corresponding item number. This feature enables the user to download the 3D data for the desired model in its clamped or unclamped version.
Pentair is planning to make another 450 sets of CAD data available for electronics cabinets, 19" fan inserts, AdvancedTCA systems, AMC front panels and carriers by mid-year. Virtually all of the existing 3D data for Schroff products will be available for download on TraceParts. Data for newly developed or improved products will be added at regular intervals. Further information is available at www.pentairprotect.com
About Pentair Technical Solutions
Pentair Technical Solutions is a global leader of systems and solutions that safeguard industrial controls, electrical components, communications hardware, electronic devices, and electrical heat management systems. Its premier brands Hoffman, Raychem, Schroff and Tracer provide a comprehensive range of standard, modified and custom engineered solutions for the energy, industrial, infrastructure, commercial, communications, medical, security and defense markets.
The Schroff brand contains a broad portfolio of products from printed circuit board (PCB) accessories, such as card retainers, conduction cooled frames, front panels and handles to subracks, cases, backplanes, power supplies, cabinets and pre-assembled chassis for embedded computing systems For more information, visit www.pentairprotect.com
About TraceParts
TraceParts is a world-leading digital engineering 3D content company, offering progressive business solutions through powerful web based products and services.
TraceParts brings targeted and cost-effective market penetration to parts vendors, in all sectors of industry.
The TracePartsOnline.net CAD portal is freely available to millions of CAD users worldwide, with hundreds of supplier catalogs and 100 million CAD models and product datasheets suitable for the Design, Purchasing, Manufacturing and Maintenance processes. For more information about TraceParts, please visit www.traceparts.com
Featured Product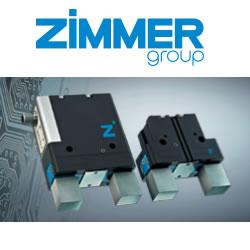 IO-Link is the first standardized IO technology worldwide for communication from the control system to the lowest level of automation.