German market leader in self-learning software opens a new office in Florida
Orlando, Florida July 20, 2015

Germany-based ITyX Solutions, AG, a market leader specializing in intelligent software, is establishing its first location in the United States by selecting downtown Orlando for its U.S. subsidiary. The company will create 15 new high-wage jobs over the next three years.
ITyX software is based on artificial intelligence (AI) technology and can comprehend text-based content of emails and documents in any language or structure. In response to the increasing demand for adaptive software, the company is expanding its activities to a digitalized U.S. market that increasingly invests in automated solutions via email, the Internet, apps and social media.
"We will be expanding into the U.S. to better serve our internationally operating clients and partners in the worlds largest IT market," Süleyman Arayan, ITyX founder and CEO, said. "Orlando has excellent infrastructure, a talented technical workforce and also serves as a springboard for future activities in North and South America," added ITyX Vice President Joe Radomsky.
"We are excited to welcome ITyX Solutions to its new home in Orlando," said Rick Weddle, President and CEO of the Orlando Economic Development Commission. "Orlando is one of the fastest growing business locations with global ties to almost every continent because of our strong connections to established industry sectors, specialized workforce and market access."
Orlando is rated highly for competitiveness according to KPMG and fDi Magazines (Foreign Direct Investment). Orlando is home to many international companies, many of whom have chosen the region as their American headquarters. They include Mitsubishi Hitachi Power Systems (Japan), Siemens (Germany) and Mazor Robotics (Israel).
The ITyX solutions are now applied in 22 countries with many of the "Global Top 150" companies relying on this innovative software.
About ITyX: Founded in 1996 as spin-off from the University of Koblenz, Germany, ITyX counts among the worlds leading specialists for adaptive software solutions in the customer care and ECM industry. Based on methods of artificial intelligence (AI), ITyX has developed its modular Mediatrix solutions, which capture, analyze, classify, validate and process text-based content and data across all channels (email, Internet, letter, faxt, SMS, phone). Renowned brands such as Air Berlin, Bosch Communication Center, DEVK, HUK Coburg, Infineon, IKEA, Samsung, Simyo and UniCredit Direkt Services rely on self-learning solutions by ITyX in the realization of their digital information and communication strategy. http://www.ityxsolutions.com
Orlando Economic Development Commission (EDC) is a not-for-profit, public-private partnership that attracts, retains and grows jobs for the region. The EDC serves Orange, Seminole, Lake and Osceola counties and the City of Orlando in Florida. Since its start in 1977, the EDC, with the support of its community partners, has assisted thousands of companies locate and expand in the four-county Orlando region. For more information, visit http://www.OrlandoEDC.com
Featured Product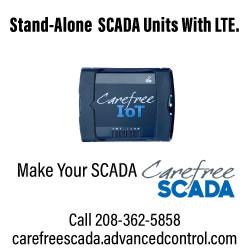 SCADA Edge Connection Devices. Monitor and control your remote assets from anywhere. Simple and self-contained units. Cellular telemetry with the best service plans in the industry. Welcome to the future of SCADA Edge Connection.