"To deliver the best patient care with passion and empathy"
SINGAPORE--In line with the countrys goal of becoming a Smart Nation, Panasonic System Solutions Asia Pacific (PSSAP) and Changi General Hospital (CGH) are implementing assistive robotics technology to improve operational efficiency of a hospital. Experimental use of the Panasonic autonomous delivery robots, HOSPI, began in February 2015 and they are being implemented in phases. CGH is the first hospital outside of Japan to utilise HOSPI. As part of the hospitals porter management system, the four HOSPI are able to deliver fragile and bulky medicine, medical specimens and patients case notes 24/7, easing manpower constraints.

HOSPI is equipped with security features to prevent tampering, theft and damage during delivery. The robots contents can only be accessed with ID cards. Automation enables HOSPI to move around using the lifts and between facilities in CGHs Main Building and The Integrated Building on its own, delivering medicine and specimens.
Rubina Gan, Assistant General Manager, PSSAP, noted, "Singapore has often been dubbed a 'living laboratory for companies to experiment and co-create solutions. Panasonic is excited to work together with Changi General Hospital to phase in our HOSPI robots for full deployment so that eventually medical caregivers time is freed up for dedicated patient care and treatment. CHARTs (Centre for Healthcare Assistive and Robotics Technology) opening cements how technology and solutions can play a key role in healthcare in the future."
HOSPI is equipped with sensors and programmed with the hospitals map data to avoid obstacles such as patients in wheelchairs and complete deliveries with minimal supervision. New hospital routes can be programmed in advance, allowing flexibility. The autonomous robot communicates and relays information on its whereabouts to the control centre, enabling its location to be monitored and recorded at all times.
Selina Seah, Assistant Chief Executive Officer, Changi General Hospital, commented, "HOSPI can help us save manpower and time in a simple and practical way especially with the challenges we are facing with an aging workforce whilst our healthcare facilities increases in size and distance. By harnessing autonomous technology like HOSPI, we can optimise our workforce and improve productivity. We welcome Panasonic as a CHART partner to work with us to innovate healthcare operations and patient care."
Panasonic is also test-bedding the use of Reysone, an electric care bed that separates and converts into a wheelchair safely and conveniently, at CGH. This 2-in-1 care bed not only facilitates the transfer and movement of patients, but also eliminates the need for additional storage areas. The Reysone test-bed will run for six months.
By continuing to build a solid foundation for healthcare robotics, Panasonic aims to deploy HOSPI to other local hospitals in the future.
About Panasonic Asia Pacific
Panasonic Asia Pacific provides the whole range of the brands products and solutions across the Southeast Asia and Oceania (APAC) region, covering 27 countries including 10 offices in Australia, Cambodia, Indonesia, Malaysia, Myanmar, New Zealand, Philippines, Singapore, Thailand and Vietnam.
Based in Singapore, Panasonic Asia Pacific regional headquarters focuses on creating A Better Life, A Better World by promoting its Business-to-Business portfolio while maintaining solid Business-to-Consumer growth. The region has 40 manufacturing sites, supporting Panasonics global production activities in the housing, agriculture, energy solutions, appliances, components and devices sectors.
Panasonic System Solutions Asia Pacific
Based in Singapore, Panasonic System Solutions Asia Pacific is the B2B solutions division of Panasonic Asia Pacific Pte Ltd, the Southeast Asia and Oceania (APAC) subsidiary of Panasonic Corporation. Panasonic System Solutions Asia Pacific delivers B2B solutions for government and commercial enterprises of all sizes that cover unified business communications, mobile computing, data storage, security and surveillance, retail point-of-sale, visual communications (projectors, professional displays, digital signage) and imaging network solutions (broadcast and professional video).
Featured Product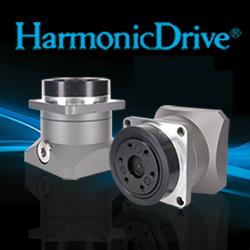 Harmonic Drive LLC, a leader in high precision motion control introduces new lightweight versions of select gearhead products. The new gearheads are ideal for designs where weight is a critical factor. Building on the success of Harmonic Drive LLCs current gear units, new lightweight versions were the next logical evolution of the CS/ SH product lines. With weight reductions of 20-30% without any reduction in torque ratings, the Lightweight (LW) gear units provide exceptional torque density.