Aero Kinetics Partners with GridMeNow; This First On Demand UAS Service Dispatches by Mobile Phones to Exact Locations – Ideal for Remote Delivery and Aerial Footage
Fort Worth, TX August 18, 2015

Aero Kinetics announces its partnership with GridMeNow to incorporate their mobile, real-time tracking solutions into Aero Kinetics newest multi-rotor vertical takeoff and land (VTOL) unmanned aircraft system (UAS). This combined effort is a significant step forward for the industry where dispatching now has the ease and efficiency necessary for reliable commercial use.
"We are incredibly excited to incorporate GridMeNows mobile technology into our UAS," states W. Hulsey Smith, Chief Executive Officer of Aero Kinetics. "We will essentially become the Uber of unmanned systems where UAS can be dispatched by mobile phone directly to your location. If you need aerial footage/support or medical supplies delivered to a remote location, GridMeNow will provide those capabilities."
Real-time event reporting and targeted communications will enhance Aero Kinetics ability to deliver the right information to key decision makers. By integrating GridMeNows advanced mobile solutions into unmanned aircraft, Aero Kinetics enables customers to call unamend aircraft to their location using their mobile phone.
"GridMeNow is currently expanding and establishing partnerships with best in breed organizations focused on improving real-time situational awareness. Partnering with Aero Kinetics creates the first ever, on-demand UAS mobile ecosystem and aligns with our mission statement and goals," said Adam Tolk, Chief Executive Officer, GridMeNow.
Aero Kinetics focus on the critical infrastructure protection, disaster/emergency response, and border security aligns a common cause with GridMeNows focus on safety and security. Aero Kinetics continues to offer a unique leasing model for the corporate customers to quickly adopt and integrate a comprehensive unmanned solution that includes maintenance, service, and training.
ABOUT AERO KINETICS:
Aero Kinetics is an agile 21st century Aerospace and Defense firm with distinct business units in Unmanned Aircraft Systems, Aviation Engineering and Certification, Special Missions Operations, Aviation Consulting, and Aircraft Maintenance and Management. Founded by W. Hulsey Smith in 2003, Aero Kinetics rapidly delivers aerospace and defense technology, services, and solutions to clients enabling them to maintain technological and operational superiority, by bridging the gap between the conceptual and the tangible.
Aero Kinetics has a proven track record of success, spanning more than a decade. Committed to providing clients with the very best in diversified technologies, Aero Kinetics continues to focus its growth on the commercial sector through internal advancements in emerging markets such as Unmanned Aircraft Systems.
ABOUT GRIDMENOW:
GridMeNow, a customizable Mobile Platform that securely connects decision makers with enriched location based digital content. GridMeNow enables users to instantly submit and receive live texts, pictures, and video from on scene activities. The only truly customizable solution of its kind, GridMeNow has increased situational awareness to enable faster decision making and to streamline communications in support of a wide range of diverse government and private clients.
Featured Product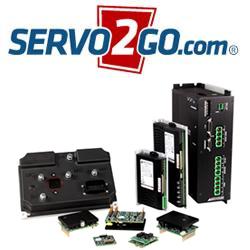 Engineered to drive brushless and brush servomotors in torque, velocity or position mode, Servo2Go.com offers a broad selection of servo drives in a wide range of input voltages and output power levels.