James Redford, will serve as the third Keynote for the 2015 event
Austin, Texas - August 25, 2015 - SXSW Eco, a conference that celebrates the power of design, technology and business to drive global change, revealed filmmaker and co-founder of The Redford Institute, James Redford, will serve as the third Keynote for the 2015 event. Also announced were the finalists for the Startup Showcase and Place by Design competitions. SXSW Eco takes place October 5-7 at the Austin Convention Center in Austin, TX.

"Storytelling is at the core of all SXSW Events - Music, Film and Interactive - and is particularly vital to SXSW Eco. The creative class has a powerful opportunity to educate and engage people, building the political and social will needed to accelerate international change," said Morgan Catalina, SXSW Eco Executive Producer. "Were thrilled to host veteran filmmaker James Redford, who will tell the story of how clean energy is creating new economic opportunity and strengthening communities, which is directly in line with our mission at SXSW Eco."
In the last two decades, James Redford has written, directed or produced over a dozen films, including the award‑winning HBO documentaries The Big Picture, Toxic Hot Seat and Mann v. Ford. James co‑founded the Redford Center with his father in 2007 as a vehicle to make documentaries that inspire positive change. He holds a B.A. in creative writing and film from the University of Colorado, Boulder and an M.A. in literature from Northwestern University. James Redford joins previously announced Keynotes Dirk Ahlborn, CEO of the futuristic Hyperloop Transportation Technologies and President & Chief Engineer, Chris Lewicki of asteroid mining company Planetary Resources.
The Startup Showcase and Place By Design competitions have announced the 2015 competition finalists and judges. Winners of both competitions will be announced at the SXSW Eco Awards, on October 6, 2015.
The Startup Showcase, now in its fourth year, is a rapid-fire pitch competition spotlighting innovative early stage companies in the areas of Energy, Internet of Things + Software, Reuse + Recycling, Social Impact, Supply Chain + Product Innovation, Water and International Innovations. Finalists in these categories were selected out of a pool of hundreds of applicants from around the world and will compete at SXSW Eco in front of a live audience and panel of Judges including: Michael Ehst (World Bank), Jen Kim Field (United Nations Foundation), Gene Han (Target), Sachin Malhan (Ashoka), Tim Mohin (AMD), David Mount (Kleiner Perkins), Willem Rensink (Shell Gamechangers) and Mark Wight (GE Energy Ventures) among others. In the past three years, participating companies have gone on to raise close to $40M in funding and acquire global brands as clients. For a complete list of SXSW Eco judges and startup finalists, visit: sxsweco.com/program/startup-showcase/finalists
Place by Design, SXSW Ecos design competition, celebrates projects that achieve a positive social and environmental impact through the creation or re-imagining of public space. Finalists in the categories of Art + Interaction, Data + Tech, Resilience, Social Impact and Urban Strategy will compete at SXSW Eco in front of a live audience and panel of Judges including: Cliff Curry (Curry Stone Design Prize), Carol Coletta (John S. and James L. Knight Foundation), Joel Slayton (Zero1: The Art and Technology Network), Anne Guiney (Van Alen Institute) and Tom Dallessio (Next City) among others. For a complete list of judges and design finalists, visit: sxsweco.com/program/place-by-design/finalists
SXSW Eco also announced a Utility Track in partnership with Energy Thought Summit. This track features speakers such as Badar Khan (Direct Energy), Kurt Stogdill (Austin Energy), Leah Guzowski (Argonne National Laboratory), Steve McBee (NRG Home) and more. Additional conference programming announced today includes:
Communications
· Reaching the Next Generation Influencer
Corporate Social Responsibility
· Why Helping Workers Is Good for Business
· Impact Thinking: A Gateway to Social Change and Mission Accomplished
· From Cell Phones to Satellites - Tech Tools for More Sustainable Palm Oil
Design
· Data Visualization for Social Engagement
· Art & Urban Prototyping
Startup Central
· The Power of a Brand Identity
Utility Track presented by Energy Thought Summit
· The Futuristic Grid
· New Era of Retail Energy
· Drivers of the Next Grid
· Home Beyond Walls
· Distributed Energy and Prosumers
SXSW Eco will feature three days of informative panels and workshops, inspirational speakers, intensive coaching programs, pitch competitions, workshops, networking events, receptions and more. The SXSW Eco 2015 schedule is now live and can be viewed at schedule.sxsweco.com.
About The Redford Center
The Redford Center believes in the power of stories to create positive change. Stories are the center of what we do. By telling compelling stories, we can provide the insight and information people need to move to action.
Were passionate about transforming social and environmental issues into relatable stories, films, and campaigns that inspire positive change. We get involved where theres a pressing need for awareness and hope, and where public engagement and the right timing can make all the difference.
Founded in 2005 by Robert Redford and his children, the Redford Center is led by filmmaker and board chair James Redford. Under James leadership, the Redford Center harnesses the power of film, video, and new media to increase public engagement on frontline issues and support like‑minded community efforts. By distributing storytelling tools and creatively developing education platforms and action campaigns, the Redford Center inspires meaningful progress on the issues at hand.
The Redford Center is a registered 501(c)3 organization based in San Francisco, California.
About SXSW Eco
SXSW Eco creates a space for business leaders, investors, innovators and designers to advance solutions that drive economic, environmental and social change. In its fifth year, the conference will feature collaborative events to facilitate direct connections, as well as focused panel sessions and exciting competitions that will introduce attendees to transformative products, technologies and ideas. sxsweco.com
SXSW Eco 2015 is sponsored by Stella Artois, Austin Energy, Austin Technology Incubator, Biomimicry Institute, Biomimicry 3.8, Direct Energy, Bloomberg BNA, Energy Thought Summit, Timberland, XPRIZE, City of Austin Resource Recovery and The Austin Chronicle.
Featured Product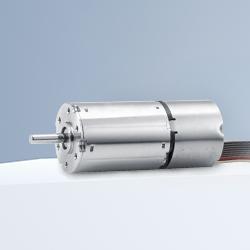 Autonomously driving and self-contained logistics robots are a critical component of "Intralogistics 4.0". They are used for storage as well as removal and dispatch preparation, optimize material flow and relieve employees. Thanks to their performance and modular design, drive systems from FAULHABER meet the high demands of modern intralogistics.