Fisher Unitech will be showcasing new Solidworks 2016 updates along with other technologies that help the design and manufacturing industry maintain a high level of production at their Design Excellence Forum series.
September 15, 2015

Leading Solidworks Partner Fisher Unitech will be hosting its Design Excellence Forum, which offers those in attendance a look at how to utilize today's most innovative technologies to achieve the best manufacturing and design results. The Forum aims to deliver insight on how CAD, simulation, data management, and 3D printing are helping product development reach new heights that the design and manufacturing industries havent seen. Design Excellence Forum will also offer new updates on Solidworks 2016 and what current users can expect from the new release.
The Design Excellence Forum serves as a unique and complimentary resource for not just SolidWorks users, but all who are interested in the latest technologies the design and manufacturing industries are utilizing. Presentations will be given by our knowledgeable Fisher Unitech engineering staff who will be covering in detail whats new in Solidworks 2016, along with breakout and presentations specific to simulation, PDM, and 3D printing.
"We are extremely excited to introduce SolidWorks 2016 to our clients," said Dan Saperstein, Vice President of Sales at Fisher Unitech. "With more than 200 new enhancements and features, this release has a significant positive impact on our client's ability to realize their quality, costing, time to market and innovation goals."
The Design Excellence Forum is completely complimentary and all are welcome to attend. Registration is required. For more information on the agenda, multiple event locations, and dates please visit funtech.com. This event is sponsored by HP, PCB Works, and, Stratasys.
About FISHER/UNITECH FISHER/UNITECH, established in 1993, provides Product Lifecycle Management and 3D printing solutions to the manufacturing and design industry. The company's focus is on engineering solution for product development. Process improvement is obtained through the integration of advanced software solutions to replace legacy systems. The applications are focused on design, engineering and manufacturing. Professional services are offered for design automation and data management which provides customers with a full service, one-stop source for complex PLM systems. The company offers advanced web-based delivery of education programs with its interactive, instructor-led Training. Please visit the company's website at Funtech.com or call 800-816-8314.
Featured Product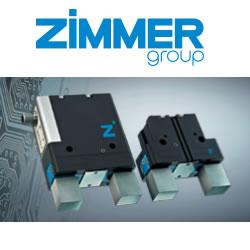 IO-Link is the first standardized IO technology worldwide for communication from the control system to the lowest level of automation.