Cannybots, makers of their revolutionary Robot Smart Toys that allow kids to design, build, program and race their own custom cars, will donate one kit per every 100 kits sold to KIPP schools to introduce kids to the world of robotics.
London, UK October 15, 2015 -- Cannybots, the programmable smart toy robots that can be controlled from a smartphone or tablet, and that get kids excited about robotics, today announced a partnership with KIPP schools in the United States.

The partnership will help KIPP enhance their digital curriculum with the introduction of Cannybots into the classrooms. Cannybots will donate approximately one kit per every 100 kits sold.
Cannybots are smart toy robots that teach kids about robotics, programming, design and 3D printing while they are playing with exciting and interactive race cars that they create.
"We are honored and excited to partner with KIPP," said Anish Mampetta, CEO of Cannybots. "KIPP shares our vision of bringing technical education to under privileged communities. This aligns with the vision of developing Cannybots as a robotics platform that every child can access."
The mission of KIPP is to create a respected, influential, and national network of public schools that are successful in helping students from educationally underserved communities develop the knowledge, skills, character and habits needed to succeed in college and the competitive world beyond. KIPP has 183 public schools in 20 states and serves over 70,000 children.
"We are excited to partner with Cannybots to bring robotics to KIPP classrooms," Mike Feinberg, Co-Founder of KIPP said. "Cannybots creates hands-on experiences for our students to learn programming and grit as they solve problems. We are always grateful for partners who are committed to building a better tomorrow for all children."
To introduce children to programming, the Cannybots team created a simple and intuitive app called 'CannyTalk. The app uses a syntax-free programming environment that works like a friendly chat tool. Using the app anyone can program a Cannybot using plain English. The complex Artificial Intelligence (AI) based engine behind CannyTalk is developed in association with researchers from the Computer Science department at the University of Cambridge.
Once built and programmed, the bots can be controlled with a smartphone or tablet and be used in a number of play scenarios such as high speed racing, time trials, sumo-wrestling, jousting and puzzle-solving. Apps and printable tracks are available for each game.
Cannybots are currently available for pre-orders and start as low as $89 on Kickstarter. For more information on KIPP, visit kipp.org.
About Cannybots
Cannybots is a Cambridge, UK based Robotics firm making programmable and 3D-printable robots for fun and education. The company was established in 2013 and has been active in the education space for over a year. Schools worldwide are using Cannybotss robot building kit in their classrooms to teach programming, 3D-printing and robotics. The firm has launched a Kickstarter campaign to introduce the consumer version of their latest robot building kit. For More information visit: http://www.cannybots.com
Featured Product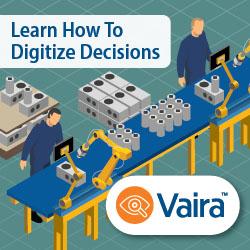 Pleora's AI Gateway simplifies the deployment of advanced machine learning capabilities to improve the reliability and lower the cost of visual quality inspection.