Ribbon-cutting ceremony for the opening of the Tyberg Art & Innovation Lab on November 3, 2015
Los Angeles, CA October 29, 2015 -- Wise School officially opens the Tyberg Art & Innovation Lab on November 3, 2015, at 8:15 a.m. with a ribbon-cutting ceremony. The lab creates an environment for students to become creators of innovative artistic and digital content, and was inspired by the MIT Media Lab.

Students work individually and collaboratively on technology, engineering, art, design and entrepreneurial projects. The lab is faculty enabled by Wise Schools art teacher and by the director of technology integration and robotics coach. Artists in residence and parent volunteers offer additional mentoring. The lab is used by K-6 as part of the weekly curriculum, as well as by more than 60 children in afterschool robotics clubs.
The lab setting has dedicated areas for art, computers, events and exhibits, and is designed to encourage a free flow of movement and ideas. It is equipped with a 3D printer, large format photography printers, iMacs, iPads, Smart Boards, a green screen for digital productions, and robotics kits.
Made possible through a generous donation by the Tyberg family, the idea of donating something of extraordinary and lasting value came to Juan Tyberg after a moving sermon about leaving a legacy. He asked his daughter-in-law, Lori Tyberg and her husband, Leandro Tyberg, who are parents at Wise School, to help identify how their family could "give something great." Lori Tyberg says, "One year ago almost to the day, we had this idea and its so exciting to see the kids already in there, using it."
The Tyberg Art & Innovation Lab is a place for students "to take their ideas as far as they can go," says Head of School, Tami Weiser. She points to a sign on the wall, "There are no mistakes in art," and says, "thats how we approach learning here." She adds, "This bright, creative space is an idea incubator; our children love it."
Wise School is a Jewish day school in Los Angeles with an exclusive curriculum developed in partnership with the USC Rossier School of Education. Wise School empowers children with a strong foundation in science, mathematics and the arts; and inspires children to learn deeply, be creative and experience wholeness. Specialized programs include: preschool language immersion, Tyberg Art & Innovation Lab, Artist in Residence workshops, Music Innovation Lab, Project Studio (inquiry-based social studies), The Jewish Lens, and an international student exchange. . Located on the Stephen Wise Temple campus, Wise School draws students from Beverly Hills, the San Fernando Valley, West L.A., Santa Monica and Los Angeles.
Featured Product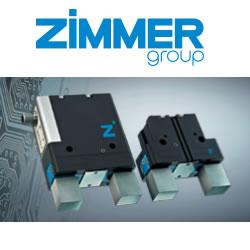 IO-Link is the first standardized IO technology worldwide for communication from the control system to the lowest level of automation.