ROBO Global, formerly ROBO-STOX, is hosting its inaugural Stock Picking Challenge just in time for the holidays - know the market and win a drone.
November 11, 2015 --Dallas, Texas: Kicking off today, ROBO Global launches its first-ever stock picking challenge. Contestants (ages 18 and older) will customize a three stock portfolio, submit the selection in seconds, and have the opportunity to win a drone. There is no purchase necessary to enter.

The ROBO Global Holiday Stock Picking Challenge includes all 83 ROBO index holdings, allowing contestants to select their top 3 robotics companies from around the globe. Registration will be open from Nov. 11-20, 2015 and the contest will run from Nov. 23-Dec. 18, 2015. The top three contestants will be awarded a drone.
Register for the ROBO Global Holiday Stock Picking Challenge at roboglobal.com/stock-picking-challenge and follow the leaderboard weekly on ROBO News to keep up with the action.
ABOUT ROBO
ROBO Global, formerly known as ROBO-STOX, is the creator of the first benchmark index to track the global robotics market; ROBO Global defines the universe of robotics and automation for investors.
Featured Product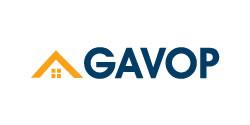 Gavop provides in depth research on housing, real estate and insurance topics.