Datakit, a leading CAD file conversion software vendor will attend the tradeshow SOLIDWORKS WORLD 2016, from January 31 to February 3, 2016, in Dallas, Texas, USA.
Lyon, France, 6th January 2016 -- Datakit, a leading CAD file conversion software vendor will attend the tradeshow SOLIDWORKS WORLD 2016, from January 31 to February 3, 2016, in Dallas, Texas, USA.

It is an opportunity for SOLIDWORKS users to experience Datakit tools dedicated to SOLIDWORKS:
CrossCad/Plg: Plugins for SOLIDWORKS adding the ability to import or export formats not natively available in SOLIDWORKS.
CrossManager: A CAD files converter, to convert most CAD file formats in SOLIDWORKS format, or vice versa, read .sldprt and .sldasm files and convert them to many other formats.
The attending software vendors will also be able to discover CrossCad/Ware: Libraries that they can integrate into their own software to make it able to read or write SOLIDWORKS format, or many other CAD formats.
Datakit takes advantage of its visit to SOLIDWORKS WORLD to announce the release of its version 2016.1, bringing many improvements in its full range of conversion tools, including SOLIDWORKS 2016 support, making Datakit users able to read all SOLIDWORKS files, including the newest.
For more information about SOLIWORKS WORLD 2016, visit the event website.
To make an appointment with Datakit at the show and to find out more details about its solutions dedicated to SOLIDWORKS, please contact Datakit.
Source: http://www.datakit.com/en/events/datakit-offers-solidworks-2016-support-and-will-attend-solidworks-world-83.html
About Datakit
Datakit is a leading company founded in 1994, specialized in CAD data exchange solutions and services. It offers standalone converters, plug-ins and SDK that import, analyze and export a large number of CAD formats. Datakit exposes a wide range of geometrical and semantic data (assemblies, annotations, metadata, PMI…) through its varied range of products. It also provides support services for the migration of CAD databases to help customers choose the best data transfer solutions. It works closely together with independent software vendors that currently integrate its CAD data exchange solutions to their own software.
For more information, please visit www.datakit.com.
Featured Product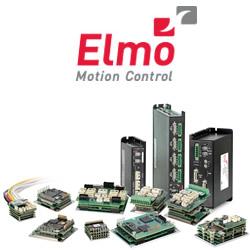 Gold Solo Triple Twitter is an ultra-high-current servo drive, capable of delivering up to 270A/60VDC, 240A/80VDC, 210A/100VDC and 100A/200VDC. The drive delivers up to 17 kW electrical power in a compact package (EtherCAT: 152.68 cm3 or CAN: 144.32 cm3). This advanced, high power density servo drive provides top performance, advanced networking and built-in safety, as well as a fully featured motion controller and local intelligence. As part of the Gold product line, it is fully programmable with the Elmo Motion Control language. The Gold Solo Triple Twitter is available in a variety of models. There are multiple power rating options, different communication options, a number of feedback options and different I/O configuration possibilities. The Gold Solo Triple Twitter can be used in a variety of industrial applications, including medical, robotics, semiconductors and material handling fields.