How MWES grew from a tool-box in a basement, to over 4000 manufacturing systems built and employing over 150 team members.
Midwest Engineered Systems Inc., an innovative provider of premier custom machines and integrated systems, celebrates 25 years in business!

Midwest Engineered Systems was founded in 1991 to fill a need for a high-quality, diverse systems integration/custom machine build for companies in the Midwest. The need to produce specialized, high performing systems cost-effectively has been a driving force behind much of the automation MWES has done.
Scott Woida, founder and owner of MWES, started the business working as a one man operation out of his parents basement after graduating from MSOE (Milwaukee School of Engineering). He worked 16-hour days creating systems that manufacture parts for brake and air-conditioner hoses. After a few months, Woida hired three employees to help with his workload, so he could focus his efforts on growing the business.
Over the years, Midwest Engineered Systems has expanded its technical expertise to include robotics, automation technology integration, process development, weld systems, converting/web-handling systems, and equipment retrofits/upgrades. Our customers include some of the largest manufacturing companies not only in the Midwest, but in the world. We have built over 4,000 custom automation systems during the last 25 years.
MWES Facts:
In Business since 1991
150+ Team Members
3 Locations (Offices & Manufacturing)
Annual sales exceeding $30 Million
RIA Certified Integrator
Over 4,000 machines installed around the world
Our mission is to design integrated systems that meet our customers current needs while accommodating for future capabilities and growth. Our extensive industry experience, broad range of product knowledge, and customer-focused approach make Midwest Engineered Systems a leading supplier with a solid reputation for quality, service, and value.
Midwest Engineered Systems Inc. is committed to providing simple solutions to complex automation problems. Our engineering staff has technical expertise that includes a diverse knowledge base, building thousands of custom automation systems, in a multitude of industries over the last 25 years.
For more company information and news, visit: http://www.mwes.com/blog
Midwest Engineered Systems Inc. has been providing high-quality custom machine design and automation solutions since 1991.
Featured Product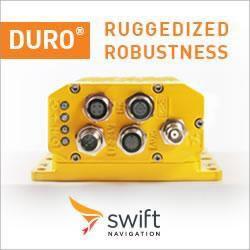 Duro® and Duro Inertial are enclosed dual-frequency RTK GNSS receivers. Designed and built to survive long-term, outdoor deployments, the easy-to-deploy Duro and Duro Inertial combine centimeter-accurate positioning with military ruggedness at a breakthrough price. Duro Inertial features an integrated IMU for continuous centimeter-accurate positioning in the harshest of outdoor deployments.