Another XIMEA model from Thunderbolt 2 enabled camera line is approved and enters mass production with ability to order
XIMEAs commitment to bring fast and widespread Thunderbolt™ 2 interface from consumer area to industrial and scientific users results in additional camera model being added to the list of certified products. Simplicity and speed of 20 Gbit/sec can now be enjoyed in Vision applications without the need of frame grabbers.

First prototype units of this Thunderbolt™ 2 enabled camera model from xiT line were presented by XIMEA at Intel Development Forum 2015 last summer and trialed by first implementers. Further tests followed during multiple Thunderbolt™ Plugfests and finally the XIMEA camera had to complete thorough analysis performed by an independent laboratory and respective officials with final outcome ensuring full compatibility with other Thunderbolt™ certified products. It also approves XIMEA to ship the MT023 model with Thunderbolt Trademark and Logo for PC and Mac.
MT023 model is equipped with the new Sonys CMOS sensors - IMX174 featuring technology called Pregius™. It delivers outstanding imaging performance and with the help of Thunderbolt™10Gbit/s throughput the camera is also capable to provide full sensor resolution of 2.3Mpix at 12bit/pix 128fps, or 10bit/pix at165fps.
Camera design features compact and robust housing of only 26x26x38mm and 46g. Low power consumption allows it to be bus powered removing the necessity of additional power cables or power adapters. Furthermore dual port Thunderbolt™ 2 facilitates daisy chain interconnection, which can reach up to 60m distances with fiber optic cables.
Other models in the certification pipeline will be equipped with upcoming Sonys latest CMOS sensors based on Pregius™ technology.
Cameras are supplied with XIMEA free of charge API/SDK which supports Windows 32/64 and Mac OS X. Linux support is currently in development.
Check the cameras during the Photonics West show of 2016 at XIMEA booth 4138.
About XIMEA
Drawing on two decades of experience in the industry, XIMEA offer consists of state-of-the-art cameras with USB 3.0, USB 2.0, PCI Express and FireWire interface as well as X-RAY, Hyperspectral and Thunderbolt™ technology enabled cameras.
For more than 20 years XIMEA has developed, manufactured and sold standard or OEM cameras for machine vision applications in motion control, assembly, robotics, industrial inspection and security, as well as scientific grade cameras for life science and microscopy.
The main distinction is based on extremely robust way the cameras are built while still providing highest speed like for example the USB3 Vision camera line.
"Thunderbolt and the Thunderbolt logo are trademarks of Intel Corporation in the U.S. and/or other countries".
Featured Product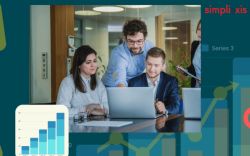 Challenges on the loading dock are characteristic of greater pressures from the rise of e-commerce. Loading and unloading freight from trailers, trucks and shipping containers are arduous, repetitive tasks plagued by high turnover. Even with regularly available staff, manually unloading freight and the constant lifting and twisting results in fatigue and inconsistent, declining productivity. Robotics capable of fully automating unloading tasks bring a new paradigm to the dock. High performance and flexibility push unloading from a labor-heavy, manual chore to an automated, refined process. High-performing DC workers can take more desirable positions, with relief from unpleasant work conditions. Management gets to replace uncertainty and staffing challenges with a reliable, automated process, with data to fuel continuous improvement.