With automatic detection at start, PI's C-885 saves set-up and programming time.
Motion control and nanopositioning solutions leader PI (Physik Instrumente) L.P. released a new motion controller system - the C-885 PIMotionMaster - that allows users to integrate different drive technologies from traditional servo and stepper motors to highly specialized piezo-ceramic motors, all via one interface and software suite.

All-In-One, Automatic Detection
The C-885 is a modular system, available in 2 sizes, which can house 4 to 20 controller frames (8 to 40 channels). The digital processor and interface module operate as a communication hub between the C-885 and a PC, occupying one module slot. Each added module is automatically detected, saving set-up and programming time.
The CAN bus connection provides excellent synchronicity of all positioning systems connected to the controller.
Plug & Play for Multiple Types of Motors
After the modules are installed in the rack, individual axis configuration and movement is easily set-up using the included PIMikroMove software, a comprehensive Windows GUI that does not require programming knowledge for commissioning or direct operation. Modules are currently available for PI translation/rotation stages equipped with DC motors or brushless DC motors, stepper motors, ultrasonic ceramic motor-driven stages and ultra-high precision PiezoWalk motor-equipped nanopositioners.
Specifications, Datasheet, More Information >
Standard and Custom
PI provides in-house engineered solutions with over 4 decades of experience delivering products that exceed expectations and application demands of our customers. PI can quickly modify existing product designs or provide a fully customized OEM part to fit the exact requirements of the application.
Features & Advantages
Integrates Different Drive Technologies: Servo, Stepper, Ultrasonic, PiezoWalk
Easy Configuration and Start-Up
Modular Design for Expandable Configuration
Scalable - Grows with the Application
Space and Cost-Saving
Applications of C-885 PIMotionMaster
Fields of applications include precision motion control in automation, nanopositioning, photonics, semiconductor testing, laser machining.
Featured Product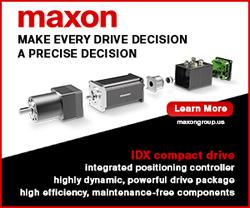 Discover the world of drive technology from a leading worldwide supplier of innovative customized drives. - Manufacturer of brushed and brushless DC motors, gearheads and motion controllers - Custom drive systems, quantities as low as a single unit - Certified for aerospace and medical applications