Libraries Can Now Become More Vital to Communities By Providing Member Access to a Humanoid Robotics and STEM Curricula
ChartaCloud Technologies LLC ("ChartaCloud") today announced that it has introduced 'NAO Makerspace' for local libraries. NAO Makerspace is provided as a package which enables local libraries to have on premise access to an advanced humanoid robot. The package utilizes the robotic industry's leading humanoid robot, the NAO Robot from Aldebaran Robotics and the software for programming and development provided as a site license for libraries. The software site license allows multiple visiting library members access for programming and developmental projects using a library computer or their own computers and when ready, utilizing the robot on location in the library to test their developments.

"We have experienced firsthand the significant response community libraries experience when they enable members to have access to a true robotics system via a library's 'Makerspace'. The 'Makerspace' movement in libraries is re-vitalizing the relevancy of libraries for the new era of technologies and we are committed to being a collaborative partner in advancing this movement for the robotics discipline," said Lauryn Schimmel, managing director, ChartaCloud.
The company stated that it also provides support and reference materials that can be used to seek funding and or grants for libraries seeking to add a NAO Makerspace to their local library. STEM curricula for teachers and students are also available.
"Local libraries can now serve as a powerfully collaborative community resource for local schools whereby large numbers of students, and even adults, can now have access to a true robotics experience. They can learn and explore the rapidly increasing requirement for robotics knowledge as part of their STEM learning curriculum or after school science projects. Having a robotics program locally available is an opportunity for students to become familiar with and adept at robotics. We all know that robotics is clearly going to be a significant dimension of our future economy and will have a definitive impact upon their careers," Schimmel concluded.
About ChartaCloud
Specializing in process automation designed to deliver organizational efficiency, operational effectiveness, competiveness, responsiveness and profitability, ChartaCloud offers full-service solutions to help businesses overcome the challenges of paper, people, and workflow in the age of digitally driven mobility. These solutions enable large or small businesses to seamlessly connect existing paper documents with digital technologies to drive workflows and task management and maximize profits and sustainability.
Featured Product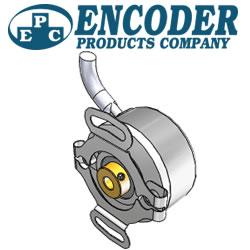 EPC is excited to announce our NEW online 3D Configurator. This new tool makes it even easier to configure EPC's products exactly how you need them for your application. The 3D Configurator interface is intuitive and works in any web browser for both desktop and mobile. It'll only take you a moment to learn your way around the program. Careful, though: it's so fun to play with, you may spend a whole afternoon on it!