RAMSEE robot launched at HxGN LIVE, demonstrated with Hexagon software
HUNTSVILLE, Ala., June 14, 2016 /PRNewswire/ -- Gamma 2 Robotics, makers of the world's first artificially intelligent autonomous security robots, today launched RAMSEE, a new security patrol robot, at HxGN LIVE, Hexagon's international conference. The launch at HxGN LIVE is part of a new partnership with Hexagon Safety & Infrastructure, the global leader in public safety and security solutions.

RAMSEE is a physical presence that patrols autonomously without supervision and provides real-time data on intruders, motion, heat, fire, smoke, gas and more. As a human-machine interface it creates a powerful force multiplier.
"RAMSEE will change the world of security because it never rests and operates at a fraction of the cost paid for other security services," said Lew Pincus, chief executive officer, Gamma 2 Robotics. "We built RAMSEE to be ideally suited for the overnight dull, dirty and dangerous patrols nobody wants to do. These are the jobs for which the security industry struggles to find staffing."
The companies that provide security personnel as well as the end users of security services have been plagued with an inability to recruit staff, resulting in high turn-over and low reliability of manned security labor. By using RAMSEE as a force multiplier, safety and security can be delivered at a lower cost with greater reliability.
"Mobile sensor platforms, such as robots and drones, have the potential to disrupt public safety and security markets," said Kalyn Sims, chief technology officer, Hexagon Safety & Infrastructure. "Through our partnership with Gamma 2 Robotics and other efforts, Hexagon is exploring the integration of mobile sensor platforms, command-and-control software and advanced analytics to enhance public safety and security."
While useful in their own right, the value of robots and other mobile sensor platforms increases when integrated with other safety and security assets, such as video surveillance systems, access control systems, building automation systems and others, into command-and-control software for a comprehensive solution for threat detection, assessment and response.
At HxGN LIVE in Anaheim, Hexagon Safety & Infrastructure and Gamma 2 Robotics are demonstrating the capabilities of a comprehensive physical security information management (PSIM) solution featuring Hexagon's command-and-control software and multiple security systems and sensors, including RAMSEE.
"We teamed with Hexagon Safety & Infrastructure and chose to launch our new line of security robots at HxGN LIVE because Hexagon's global footprint and reputation for innovative solutions provide an international platform for our game-changing, disruptive technology in security services," said Pincus.
About Gamma 2 Robotics, Inc.
Denver-based Gamma 2 Robotics (www.gamma2robotics.com) has engineered a transformational technology in commercial guarding - the only commercially available intelligent and autonomous robots that can detect and immediately report on intruders, fire, smoke, toxic gases, suspicious new objects and more. It is the only such product commercially available.
About Hexagon Safety & Infrastructure
Hexagon Safety & Infrastructure provides mission-critical and business-critical solutions to governments and service providers. A global leader, proven innovator and trusted partner, our software and industry expertise help improve the lives of millions of people through safer communities, better public services and more reliable infrastructure. Visit www.hexagonsafetyinfrastructure.com.
Hexagon Safety & Infrastructure is part of Hexagon (Nasdaq Stockholm: HEXAB; hexagon.com), a leading global provider of information technologies that drive productivity and quality across geospatial and industrial enterprise applications.
©2016 Intergraph Corporation d/b/a Hexagon Safety & Infrastructure. Hexagon Safety & Infrastructure is part of Hexagon. All rights reserved. Hexagon Safety & Infrastructure and the Hexagon Safety & Infrastructure logo are trademarks of Hexagon or its subsidiaries in the United States and in other countries.
Featured Product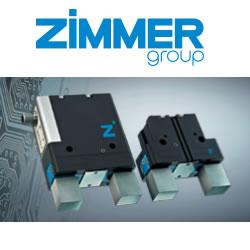 IO-Link is the first standardized IO technology worldwide for communication from the control system to the lowest level of automation.