"Service Robotics Market Size By Application, Industry Outlook Report, Regional Analysis, Application Potential, Price Trends, Competitive Market Share & Forecast, 2015 - 2022"
Industry Overview

Service robotics market
size is predicted to touch $21.71 billion mark by end of 2022 and register more than 17.81% CAGR during forecast timeframe. Favorable government policies supporting creation of service robots along with steady demand from defense sector is predicted to stimulate the industry demand in future. The reason for this is reduction of human involvement in defense sector resulting in less number of causalities due to military operations. Unmanned defense vehicles are mainly deployed in military sector to perform all kinds of activities.
Medical robotic system is a growing field intended to function in line with MRI(Magnetic Resonance Imaging), fluoroscopy, ultrasound imaging and CT(Comotography) scan. Growing technological breakthroughs like magnetic resonance imaging and 3D ultrasound are predicted to promote industry expansion as these technologies ease real time imaging for future reference and effective process planning.
Positive initiatives like innovation program and civilian research by European Union in robotics is predicted to promote industry growth and can potentially generate greater than 241,000 jobs. All these factors are predicted to drive global service robotics market trends. But modernized cognitive competencies and lack of customization is predicted to inhibit industry growth during forecast timeframe.
Read full market research report
"Service Robotics Market Size By Application (Personal, Professional) Industry Outlook Report, Regional Analysis, Application Potential, Price Trends, Competitive Market Share & Forecast, 2015 - 2022"
, please click on the link below:
http://www.fractovia.org/news/industry-research-report/service-robotics-market
Application Overview
Global service robotics market is segmented into different applications like personal service robotics application and professional service robotics application.
Personal service robotics segment is further sub-segmented into household applications and entertainment segment. With significant gains, personal service robotics market share is predicted to surpass $6.81 billion by end of forecast timeframe.
Professional service robotics segment was evaluated $4.51 billion for 2014. It include mobile platforms, medical applications, military applications, logistics, underwater systems, demolition & construction and mobile platforms. In 2014, there was a demand for service robotics in military applications owing to use of unmanned aerial vehicles by armed personnel.
Regional Overview
Service robotics industry
is segmented into major geographical regions that include North America, APAC, MEA, Europe and Latin America.
North America contributed more than $2.41 billion to overall industry share for 2014 and predicted to touch $8.61 billion mark by end of 2022 at CAGR of more than 17% during forecast timeframe. Growing applications in underwater systems, military sector, logistics, construction, medicine and mobile platforms are predicted to enhance the product demand.
European industry is anticipated to contribute about $6.56 billion by end of 2022 and make expected gains of more than 16.51% during forecast period.
APAC service robotics market was evaluated at more than $901 million for 2014 and is predicted to touch $4.1 billion mark by end of forecast timeline. Key growth drivers for the region include household and military applications.
MEA service robotics industry is predicted to record CAGR of more than 22% during forecast timeframe.
Competitive Overview
Key industry players profiled in report include iRobot Corporation, AB Electrolux, Samsung Electronics, Gecko Systems, Honda Motor Company Limited, Fujitsu Frontech Limited, Hanool Robotics Corporation, LG Electronics, Sony Corporation, Yujin Robot Company Limited and Toyota Motor Corporation.
About Fractovia.org
Fractovia.org is one of Indias leading in-house and free news total admin portal. It is fully automated, and operates on a constant premise, interfacing with news sites and offering redesigned breaking features to readers all across the globe.
Our mission is to offer individuals opportunities for connections with news writers and distributors which they can pursue.
We operate by mapping articles pertaining to breaking news, constantly and progressively, against a pre-determined word-based theme, offering important connections to readers and clients, as well as distributers.
Featured Product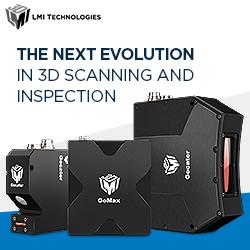 Every robot needs eyes to see, think, and do. Gocator® 3D smart sensors add powerful vision-guidance and inspection capability to industrial robots. You can use these sensors in a wide variety of factory automation applications. Pair them with scara, delta, and collaborative robots to create complete robotic solutions that deliver high-performance 3D results in vision-guidance, quality control inspection, and automated assembly with smart pick-and-place. Make your robot FactorySmart® with Gocator 3D smart sensors.