Company to host RIVA and other system demonstrations at American Society of Health-System Pharmacists Midyear Meeting and Exhibition from December 5 to 8
ARxIUM, an industry-leading developer of pharmacy automation and workflow solutions, today announced the release of its newest RIVA automated IV compounding system. RIVA prepares syringes and IV bags in an aseptic ISO Class 5 environment, which significantly increases patient safety, cost savings and pharmacy productivity.

As the only fully automated IV compounding system on the market today, the new RIVA includes more than 100 additional features and updates, which further distances it from competing systems. The installed features improve RIVAs overall performance, operability and diagnostics and enhance pharmacy workflow and inventory management.
The system includes new workflow for managing inventory, simplified operations, expanded usage of consumables, many additional safeguards and a Current Good Manufacturing Practice (cGMP) configuration, which serves as a substantial differentiator and is not available in any other IV compounding systems today. RIVA now includes operational analytics to proactively manage the system, maximize efficiency and increase productivity.
"In closely working with our customers, our newest RIVA system is the most reliable and easiest to use automated IV compounding solution in the market," said Dr. Niels Erik Hansen, president and CEO of ARxIUM. "To date, RIVA has produced millions of IV doses and hundreds of thousands of sterility test doses without any errors. This impressive accomplishment is just one of many reasons RIVA is consistently recognized as an industry leader and is the most sought after provider of safe and efficient IV medications."
The system was recently recognized as category leader in "Pharmacy Automation: IV Robots" by independent healthcare research firm KLAS. The top ranking was announced in its "2016 Best in KLAS: Medical Equipment" report. This marks the fourth consecutive year RIVA was selected as category leader for IV robots in pharmacy automation.
ARxIUM will be exhibiting (booth 771) its new RIVA system and other award-winning pharmacy solutions, such as FastPak and MedSelect Flex, at the 2016 ASHP Clinical Midyear Meeting and Exhibition in Las Vegas from December 5 to 8. Attendees will have the opportunity to see live product demonstrations and speak with the company leadership team.
KLAS report citations:
"2016 Best in KLAS: Medical Equipment," November 2016. © 2016 KLAS Enterprises, LLC. All rights reserved. www.KLASresearch.com.
About ARxIUM
Based in Winnipeg, Manitoba and Buffalo Grove, Illinois, ARxIUM delivers best-in-class technology and unparalleled expertise to help pharmacies of all sizes improve safety, productivity and efficiency. The company provides scalable, comprehensive solutions for every segment of the pharmacy market. ARxIUMs offering includes automated compounding, packaging and dispensing, compliance packaging management, inventory control and storage, workflow and scheduling software, production and workflow design, and technical consulting and implementation assistance, among other services. The company is the first to offer a Total Dose Solution, a customizable, end-to-end solution for oral-solid and IV dose preparation. For more information, visit www.arxium.com.
Featured Product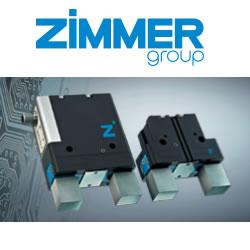 IO-Link is the first standardized IO technology worldwide for communication from the control system to the lowest level of automation.