Thought Leaders and Decision Makers from Government, Industry and Academia to Provide Insight on Future Needs and Capabilities
ARLINGTON, Va., Feb. 27, 2017 /PRNewswire-USNewswire/ -- The National Defense Industrial Association (NDIA) will hold its annual Ground Robotics Capability Conference and Exhibition, the only robotics conference focused solely on meeting the ground robotics needs for all services of the military and first responders, at The Waterford in Springfield, VA from March 22-23, 2017. Top speakers and presenters include:

Mr. Brian McVeigh, Project Manager, Force Projection, PEO CS&CSS
Mr. Brian Skibba, Chief, Airbase Acquisition Branch, Air Force
Civil Engineer Center
MG Robert Dyess, Deputy Director and Chief of Staff, ARCIC - Fort
Eustis, TRADOC - Fort Eustis
Mr. Paul Scharre, Senior Fellow and Director of the Future of
Warfare Initiative, The Center for a New American Security
"We are at a critical point for the future of ground robotics development and deployment," said Mr. Jorgen Pedersen, Chairman, NDIA Robotics Division; President and CEO, RE2, Inc. "The Ground Robotics Capability Conference and Exhibition will educate industry about future needs, while providing the opportunity to demonstrate current and groundbreaking technologies and capabilities that can serve as force enablers and save lives. I look forward to the conversation on how to effectively and efficiently integrate the best technology into our current and future national security efforts."
Ground robotic and autonomous systems enable the U.S. and its allies to operate more effectively, efficiently and safely in a variety of mission profiles. As the projected needs for all services and first responders are established, industry leaders, warfighters, Department of Defense agencies, labs, materiel developers and combat developers must engage in conversation to determine how to meet those needs.
The full agenda and additional information can be found on the Ground Robotics Capability Conference and Exhibition website. Registration is open to the public and attendees of all professional levels are encouraged to participate. Media interested in attending should contact Ashley Saunders at asaunders@ndia.org.
About NDIA: The National Defense Industrial Association (NDIA) is the trusted leader in defense and national security associations. For more information, visit www.ndia.org.
Featured Product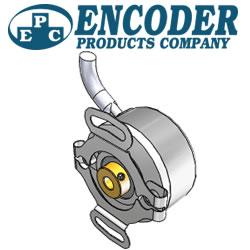 EPC is excited to announce our NEW online 3D Configurator. This new tool makes it even easier to configure EPC's products exactly how you need them for your application. The 3D Configurator interface is intuitive and works in any web browser for both desktop and mobile. It'll only take you a moment to learn your way around the program. Careful, though: it's so fun to play with, you may spend a whole afternoon on it!