TBC-France will become the official French and Belgian distributor of SMP Robotics autonomous surveillance robots.
SAN FRANCISCO, March 14, 2017 /PRNewswire/ -- SMP Robotics Systems Corp., a manufacturer of autonomous mobile robots, and TBC-France, a subsidiary of TBC-Monde Inc., a Franco-Canadian international trading group, which specializes in safety equipment, have today announced that they have signed a partnership agreement.

TBC-France will become the official French and Belgian distributor of SMP Robotics autonomous surveillance robots.
"We excited about our new alliance with TBC-France. They are the right distribution partner to provide sales and field level support and to expand our presence in Western Europe," said Marina Kahl, VP of Marketing at SMP Robotics. "We currently work with distributors in Spain and Switzerland, and expanding to France and Belgium was the next logical step."
Equipped with a 360-degree video surveillance system consisting of six cameras and an HD PTZ camera, SMP Robotics S5 robots record and transmit real time video footage to the control center and generate alerts in case of incidents, allowing agents to step in or interact with individuals filmed by the cameras.
Thanks to their reliability and low operating cost, robots from SMP Robotics, which seamlessly integrate with existing systems, improve the security of perimeters to be protected without straining the budgets of organizations.
While the latest McKinsey report (2017) reveals that more than 60% of all jobs worldwide will be impacted by robots that could accomplish up to 30% of the tasks currently performed by humans, the security and protection sector is directly affected by this trend, the effects of which are already visible in the United States. "Rather than a drawback, France's slow adoption of robots - it has five times fewer industrial robots than Germany and ten times less than Japan - should be seen as an opportunity for businesses, including those in the security sector, to increase their productivity while providing higher quality surveillance services thanks to seamless human-machine interactions in value-added tasks," explained Renato Cudicio, President of TBC-France.
SMP Robotics S5 security robots, which are the result of more than $50 M in R&D investments, have earned numerous awards, including the Tech Tank and the Featured New Product at the high-profile ISC East Security Conference in the USA.
SMP Robotics' S5 robots will be introduced at the Salon AccesSecurity in Marseille at the end of March and distributed by TBC-France in France and Belgium as of the summer of 2017 on an all-inclusive rental basis with 24/7 support.
About TBC-France
TBC-France S.A.S. is a subsidiary of TBC-Monde Inc., a Franco-Canadian international trading group which specializes in safety equipment and is active in Asia, Africa and Latin America.
Since January 2017, TBC-France owns the distribution rights for SMP Robotics products in Belgium and France, offering all-inclusive rental packages for autonomous surveillance robots.
TBC-France also distributes advanced security equipment such as explosives detectors and baggage scanners.
For more information: www.TBC-France.com
About SMP Robotics
SMP Robotics Corporation is a manufacturer of autonomous mobile robots. Headquartered in California, the company has offices in Europe and Asia. SMP Robotics started to design robots in 2009 and remains a strong player in the space.
Today, the company offers more than a dozen models of robots for various purposes, has its own assembly plant, research and development center and large distribution network. SMP Robotics holds more than ten patents in the field of mobile robotics.
For more information, visit: http://smprobotics.com/
Featured Product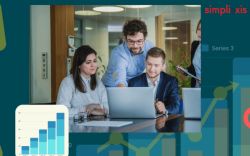 Challenges on the loading dock are characteristic of greater pressures from the rise of e-commerce. Loading and unloading freight from trailers, trucks and shipping containers are arduous, repetitive tasks plagued by high turnover. Even with regularly available staff, manually unloading freight and the constant lifting and twisting results in fatigue and inconsistent, declining productivity. Robotics capable of fully automating unloading tasks bring a new paradigm to the dock. High performance and flexibility push unloading from a labor-heavy, manual chore to an automated, refined process. High-performing DC workers can take more desirable positions, with relief from unpleasant work conditions. Management gets to replace uncertainty and staffing challenges with a reliable, automated process, with data to fuel continuous improvement.