Chicago, IL, April 28, 2017 - Softweb Solutions will be presenting its augmented reality expertise at the Offshore Technology Conference on May 1-2, 2017.
Softwebs executives will be present in the IMI Precision and IMI Critical Engineering booth, number 1439-H, in support of the recently signed agreement on the development of an augmented reality (AR) application.

The AR app will be used by IMI Critical Engineerings technicians to enable several business processes to go paperless, improve existing processes and better support their customers.
The AR application is being developed using Microsoft HoloLens and have a smartphone application for users. One of the highlights of this solution is that the technicians can make video calls from their smart glasses.
The mixed reality device, as Microsoft calls it, is seeing rapid adoption by enterprise users and Softweb Solutions has focused on building realistic use cases for various industries since the devices launch in March 2016.
"Working with IMI and being present at OTC is a great chance for us to showcase our expertise in the AR/MR field. The energy industry faces a lot of unique challenges and one of the ways to solve them is using the latest technologies such as AR. At Softweb, we are even exploring how to combine AR and IoT in the most efficient way" says Ripal Vyas, President of Softweb Solutions.
OTC 2017 is an event that brings together energy professionals in order to spread awareness of the latest technological innovations in the energy industry. It is the largest equipment exhibition in the industry hosted annually in Texas. The event also features talks on energy-related innovations from industry experts. It brings together professionals from 120+ countries.
Event address:
Booth # 1439 - H
NRG Park
Houston
Texas
About Softweb Solutions
Softweb Solutions Inc. is a Chicago based software development company specializing in Microsoft services, SharePoint, data science, enterprise software and mobility solutions. The company also works with Fortune 100 companies and startups on emerging tech trends such as the Internet of Things and wearables among others. With clients in every industry, Softweb provides consulting, development and support services to numerous clients worldwide.
For More Information:
http://go.softwebsolutions.com/microsoft-hololens-app-development-company.html
About IMI Critical
IMI CCI has been a leading provider of critical flow control technologies across the nuclear, power, oil and gas industries for over five decades. It has the design, manufacturing, commercial and aftermarket expertise to provide tailored valve solutions for extreme operating environments. IMI CCI is able to deploy its bespoke engineering expertise to maximise system performance and customer profit.
For More Information:
http://www.imi-critical.com/Pages/default.aspx
Featured Product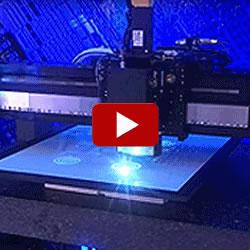 Hexapod micro-motion robots are based on very flexible concept that can easily solve complex motion and alignment problems in fields including Optics, Photonics, Precision Automation, Automotive, and Medical Engineering.