The company that is developing the robotic laundry folding machine has closed its seed round and announces a new board member
OAK PARK, Calif., July 18, 2017 /PRNewswire/ -- FoldiMate™ Inc., the creator of a robotic laundry folding machine for home use, announced today the closing of $3M in seed round funding. The seed financing was completed by several investors who requested to remain undisclosed. The funding will primarily be used to develop and build additional prototypes during this part of our development stage. These prototypes are an essential part of the success of the final product which is currently planned for shipment late 2018, early 2019.

FoldiMate is also proud to announce that Don Norman, a well-known advocate of human-centered design and a former VP at Apple (who has been called one of the world's most influential designers), has joined its board of directors. Don Norman advocates user-centric designs and his knowledge and experience will help the FoldiMate team design a laundry folding machine that will be simple and intuitive for anyone, of any age or background, to use. "I am very excited to be involved in this project," said Norman. "Clothes folding machines are a new category for consumers: FoldiMate marks the introduction of an entirely new device for the home: automatic folding of laundry."
FoldiMate has developed a number of prototypes that fold shirts, pants, towels and more. The company plans to unveil an early working prototype of FoldiMate at CES 2018 following its debut at CES 2017 last January with a non-working mockup which drew overwhelming attention from both the press and the public.
"Over the last few months the FoldiMate team has grown considerably as we have been hiring leading robotic engineers and experts in order to fulfill the vision we have shared with our customers," said Gal Rozov, CEO of FoldiMate. "Our plan is to start accepting early pre-orders at the beginning of January 2018 at CES Las Vegas when we will unveil the early working prototype."
Interested parties can visit www.foldimate.com to reserve a FoldiMate and receive a 10% discount and shipping priority.
Follow FoldiMate on Twitter, Facebook and Instagram.
About FoldiMate
FoldiMate Inc. is a California based start-up committed to simplifying household chores affordable through technology, innovation, and robotics. The company's first robotic product, FoldiMate, will put an end to laundry folding at home as we know it.
Featured Product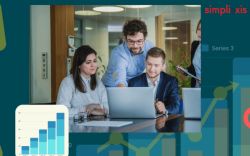 Honeywell Intelligrated has distribution and fulfillment expertise, system integration experience and innovative robotic controls foundation to relieve labor and productivity pressures in your distribution center.