RIVA to enhance patient and staff safety, medication quality and efficiency in hospital pharmacy
ARxIUM, an industry-leading developer of pharmacy automation and workflow solutions, today announced King Hamad University Hospital (KHUH) in Bahrain purchased a RIVA system for its hospital pharmacy. As the only fully automated IV compounding system on the market today, RIVA prepares syringes and IV bags in an aseptic ISO Class 5 environment and significantly increases safety and pharmacy workflow.

"Our new partnership with King Hamad University Hospital is an exciting opportunity to showcase RIVAs unmatched IV compounding capabilities in a facility that is a recognized leader in Bahrain," said Dr. Niels Erik Hansen, president and CEO of ARxIUM. "The systems safeguards will serve as a substantial differentiator from competing hospitals in the region. In addition, RIVA will generate considerable cost-savings for the hospital by eliminating the need for medication outsourcing and decreasing pharmacy waste."
KHUH selected RIVA because it has safely and accurately produced nearly seven million IV doses worldwide. The hospital also chose the system due to its comprehensive recordkeeping and reporting capabilities and seamless integration into existing digital networks. RIVAs proven cost effectiveness was another deciding factor, as it lowers the cost-per-dose of medications by allowing the hospital pharmacy to insource the production of IV medications and process batch doses.
"The safety of our patients and staff is paramount, and selecting RIVA helps ensure we achieve that goal," said Dr. Elias Fadel, director of the KHUH Oncology Center. "The systems advanced technologies will protect our staff from exposure to hazardous chemotherapy drugs. Additionally, it will allow for more doses to be prepared simultaneously while pharmacists and technicians are performing other activities, which could improve patient care."
Located in Muharraq, KHUH has more than 300 beds and nearly 2,000 employees in the 1.3 million square foot facility. The hospital offers comprehensive medical, surgical and diagnostic services in line with updated international standards. Also, the hospital is constructing a national oncology center to provide first‐class cancer care and research facilities to the citizens of Bahrain.
About ARxIUM
Based in Winnipeg, Manitoba and Buffalo Grove, Illinois, ARxIUM delivers best-in-class technology and unparalleled expertise to help pharmacies of all sizes improve safety, productivity and efficiency. The company provides scalable, comprehensive solutions for every segment of the pharmacy market. ARxIUMs offerings include automated compounding, packaging and dispensing, compliance packaging management, inventory control and storage, workflow and scheduling software, production and workflow design, and technical consulting and implementation assistance, among other services. For more information, visit www.arxium.com.
Featured Product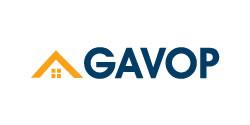 Gavop provides in depth research on housing, real estate and insurance topics.