Torc Robotics will demonstrate its complete self-driving system for consumer automobiles at CES 2018 in Las Vegas, Nevada.
Torc Robotics announced today that it will conduct demonstrations of its complete self-driving system for consumer automobiles at CES 2018. The driving demos of its Lexus RX vehicles will showcase Torcs autonomous technology on public roads in downtown Las Vegas — beginning at Torcs exhibit in the North Plaza/Gold Lot.
Torc CEO Michael Fleming says that exhibiting at CES offers a valuable opportunity to engage with consumers and talk about the impact self-driving cars will have on society.
"Our goal is to create a zero-accident automotive industry through Level 4 and 5 self-driving solutions," Fleming said, referring to SAEs levels of automated driving. "This demonstration of our system in the complex environment of CES traffic will help cultivate public trust in self-driving vehicles."
The CES demonstration will include several miles of downtown traffic, presenting challenging driving scenarios like dense traffic, complex intersections, pedestrians, high-speed merges and lane changes (Heres a short video of Torc testing the streets). Torc is on schedule to have fully autonomous highway and city driving by 2018.
According to Ben Hastings, Torcs chief technology officer, the self-driving technology offers advantages over human drivers along the same routes. "Our vehicles maintain a full 360-degree awareness of their surroundings, have an almost instantaneous reaction time, and never get distracted or tired," he commented.
Torc was granted Nevada autonomous vehicle testing permits earlier this year, and has been testing on public roads throughout the state since the beginning of October. It has tested its technology in more than 20 states across the U.S.
About Torc Robotics
Torc Robotics, headquartered in Blacksburg, Virginia, provides end-to-end self-driving solutions across multiple industries, including automotive, mining, and defense. Founded in 2005, Torc has integrated its components and systems on ground vehicles ranging from consumer SUVs to 300-ton mining trucks—in safety-critical environments. Torc first gained notice when it developed the self-driving software stack for Virginia Tech in the 2007 DARPA Urban Challenge. As one of three winners of the DARPA Urban Challenge, Torc has commercialized this technology through partnerships with original equipment manufacturers (OEMs) and their Tier 1 suppliers.
Featured Product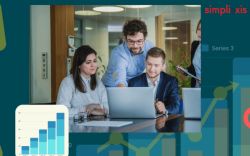 Challenges on the loading dock are characteristic of greater pressures from the rise of e-commerce. Loading and unloading freight from trailers, trucks and shipping containers are arduous, repetitive tasks plagued by high turnover. Even with regularly available staff, manually unloading freight and the constant lifting and twisting results in fatigue and inconsistent, declining productivity. Robotics capable of fully automating unloading tasks bring a new paradigm to the dock. High performance and flexibility push unloading from a labor-heavy, manual chore to an automated, refined process. High-performing DC workers can take more desirable positions, with relief from unpleasant work conditions. Management gets to replace uncertainty and staffing challenges with a reliable, automated process, with data to fuel continuous improvement.