Announcement that advanced lifelike humanoid robot Sophia was made a Saudi citizen came at the Future Investment Initiative conference in Riyadh
RIYADH, Saudi Arabia--(BUSINESS WIRE)--Meet Sophia: a smart and outspoken… robot. Saudi Arabia on Wednesday made the advanced lifelike humanoid robot a citizen, the first country to grant citizenship to a robot.

"It is historic to be the first robot in the world to be recognized with citizenship."
Tweet this
The announcement was made at the Future Investment Initiative (FII) summit in Riyadh, a major investment conference hosted by the Public Investment Fund (PIF) that aims to highlight the Kingdoms ambitious Vision 2030 plan for the future.
"We have a little announcement. We just learnt, Sophia; I hope you are listening to me, you have been awarded the first Saudi citizenship for a robot," said panel moderator Andrew Ross Sorkin, Co-anchor of CNBCs "Squawk Box".
"Thank you to the Kingdom of Saudi Arabia. I am very honored and proud for this unique distinction," Sophia told the panel. "It is historic to be the first robot in the world to be recognized with citizenship."
Sophia ably fielded various questions on robots. When asked about the evil futuristic robots depicted in films like Blade Runner 2049, Sophia said humans have nothing to fear. "Youve been reading too much Elon Musk and watching too many Hollywood movies," Sophia jokingly told Sorkin.
Robotics will be a big feature of NEOM, the $500-billion major industrial and business zone named NEOM to be set up in northwest Saudi Arabia, which was announced on Tuesday at FII as a very lucrative investment opportunity under the Kingdoms ambitious Vision 2030. PIF, Saudi Arabias main sovereign wealth fund, is one of the main backers of NEOM.
Sophia Robot was built by Hanson Robotics Ltd., a Hong Kong-based company.
Featured Product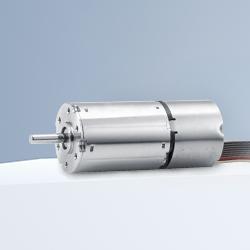 FAULHABER MICROMO launches the new MC3/MCS motion control family. The new high performance, intelligent controllers are optimized for use with FAULHABER motors, offer electronics for simple operation with state-of-the-art interfaces for multi-axis applications, and provide a motion control system solution with the most compact integration into industrial grade housing.