Autonomous Robot Companion Helps Seniors Maintain Connections with Family, Caretakers and Doctors
Roubaix, France, December 7, 2017 - One thing in life is inevitable - we won't feel as spry and energetic in our later years, but the desire to explore new destinations and stay close to loved ones who live far away never leaves us. Cutii, a voice-controlled robot companion developed and produced in France, is coming back to CES 2018 in Las Vegas to promote a healthy living situation for seniors and make exploring during these later years possible.

With its vocal recognition and camera features, this robot simplifies the process of connecting with different individuals from the convenience of home. Users can interface with their families, friends or healthcare providers with Cutii's digital touchscreen, which also adjusts in height to the user's needs with facial recognition software. Once connected visually with an offsite user, seniors can take part in everything from daily activities like cooking, to yoga classes and museum visits, all in the comfort and safety of home.
"The most important time is family time, and we want to guarantee that even at old age, you can stay connected to your family throughout all these moments, never missing an opportunity for creating memories," says Antoine Bataille, Cutii's CEO. "The emotional bond developed between family members helps create a foundation for a healthier, happier lifestyle. With Cutii, this bond has never been easier."
Last year's attendees may recognize Cutii as an award winner in the "Tech For A Better World" category at CES 2017. After a few modifications, the company's loyal sidekick is back with an all new look and feel. The robot can be controlled with a remote or independently navigate around the home while responding to user's voices with vocal recognition.
Cutii will showcase its product at CES Las Vegas from the Eureka Park Marketplace in Hall G, Booth #50415 on January 9-12, 2018 at the Sands Expo Center.
For additional information, please visit https://www.cutii.io/en/.
Featured Product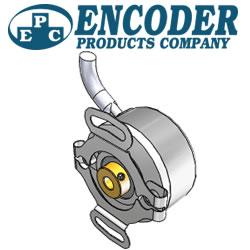 EPC is excited to announce our NEW online 3D Configurator. This new tool makes it even easier to configure EPC's products exactly how you need them for your application. The 3D Configurator interface is intuitive and works in any web browser for both desktop and mobile. It'll only take you a moment to learn your way around the program. Careful, though: it's so fun to play with, you may spend a whole afternoon on it!