VEX Robotics state organizers honor NCTC instructor Andrew Dahlen with Event Coordinator Achievement Award
THIEF RIVER FALLS, Minn. — Northland Community and Technical College (NCTC) Pioneers Robotics earned the Design and Judges awards at the VEX University Regional Qualifying Tournament hosted by St. Cloud Technical and Community College. The NCTC Pioneers competed with two teams at this event: NCTCs Thief River Falls and East Grand Forks campuses. Over 150 teams from across the region competed for an invitation to the World Championship Tournament, to be held in Louisville, KY at the end of April.

NCTCs Thief River Falls team consisted of Electronics Technology Automated Systems (ETAS) students Brenda Berg (Thief River Falls, MN), Travis Foss (Thief River Falls, MN), and Dustin Nelson (Gatzke, MN). The team earned the tournament Design Award for their unique 3D printed cone pickup robot. "Overall we feel that even though we didnt make it to the World Championship we are very happy to have received an award for our unique robot design," Foss said. "We cant stress enough how much of an asset Brenda was to the team. Even though she wasnt able to attend, her work on the engineering notebook was a big reason for us getting the Design Award." In the head-to-head competition, the Pioneers finished 6th in the qualification rounds. In the skills challenge, the Pioneers had the 2nd highest score and ranked 23rd in the world for the VEX University division.
Teammates Foss and Nelson plan to graduate from the ETAS program this spring and, after graduation, work at Digi-Key Electronics as technicians. After the VEX University Competition, they also volunteered at the middle school division VEX State Championship Tournament and are interested in coaching future robotics teams at local middle and high schools. Foss reflected on this experience by saying, "We were able to see the excitement in all of the young students as they begin their involvement in VEX. VEX University has been a great experience and I would highly recommend it to anyone."
NCTCs East Grand Forks team consisted of Manufacturing Process Technology students Michael Duray (Grand Forks, ND), Stephan Desjarlais (Grafton, ND), Virgil Road (Grafton, ND), and Warsami Ali (Minneapolis, MN). The team won 6 of 7 qualifying matches, made it into the semi-final rounds, and received the Judges Award. Following the VEX University Tournament, the East Grand Forks Pioneers team members volunteered their time as judges in the high school division.
Sponsors for this years NCTC teams included: Digi-Key Electronics, American Crystal Sugar, Philadelphia Macaroni Company, Marvin Windows, and SMC Corporation.
Dahlen Honored with Achievement Award
In addition to the Pioneers Robotics receiving multiple team awards, NCTC Manufacturing Process Technology Instructor Andrew Dahlen was presented with the VEX Robotics Event Coordinator Achievement Award. State organizers recognized the impact Dahlen provides with his support at VEX Robotics Competitions throughout Minnesota by coordinating events, hosting youth summer camps, and workshops for coaches.
"The VEX Robotics Program in Minnesota is filled with amazing people. The students, coaches, and volunteers that we work with are just incredible. They are the ones whos everyday hard work and innovation has made the VEX Robotics Program a success in Minnesota," said Dahlen. "Competitive robotics is about way more than getting students interested in technology. We are changing people's lives by giving them opportunity to excel at something. I also want to thank all of the people and organizations who sponsor VEX Robotics."
About VEX Robotics
The Minnesota State Championship Tournament is one of a series of VEX Robotics Competitions taking place internationally throughout the year. VEX Competitions are recognized as the largest and fastest growing competitive robotics programs for elementary schools, middle schools, high schools and college aged students around the world. VEX Competitions represent over 20,000 teams from 45 countries that participate in more than 1,500 VEX Competition events worldwide. The competition season culminates each spring, with VEX Robotics World Championship, a highly-anticipated event that unites top qualifying teams from local, state, regional and international VEX Robotics Competitions to crown World Champions. More information about the VEX Robotics Competition is available at VEXRobotics.com.
About the Robotics Education & Competition Foundation
The Robotics Education & Competition (REC) Foundation seeks to increase student interest and involvement in science, technology, engineering and mathematics (STEM) by engaging students in hands-on, sustainable and affordable curriculum-based robotics engineering programs across the U.S. and internationally. Its goal is to provide these programs with services, solutions, and a community that allows them to flourish in a way that fosters the technical and interpersonal skills necessary for students to succeed in the 21st Century. The REC Foundation develops partnerships with K-12 education, higher education, government, industry, and the non-profit community to achieve this work so that one day these programs will become accessible to all students and all schools in all communities. For more information on REC Foundation, visit RoboticsEducation.org.
Featured Product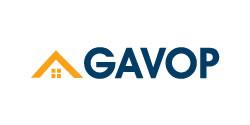 Gavop provides in depth research on housing, real estate and insurance topics.