Stäubli offers a diverse range of fluid and electrical connectors that improve quality, productivity and safety in the automotive sector
DUNCAN, S.C. (April 25, 2018) - Stäubli will be participating in the 2018 Innovation Conference at the Nissan North America Plant in Canton, Mississippi, April 25-26. This annual event showcases the latest technologies for improving quality and productivity within the automotive industry. More than 60 exhibitors will display products and solutions that illustrate emerging technologies to provide manufacturers with a competitive edge.

As an expert in high-quality, quick release couplings and connector systems, Stäubli has developed connection solutions for all areas of production within the automotive industry. Serving manufacturers worldwide, the companys products ensure optimum efficiency and productivity encompassing processes such as stamping, die casting and painting, as well as all automotive body shop, assembly line, engine plant, paint shop, prototype test center and foundry operations.
Stäubli Fluid Connectors will share some of its industry-leading automotive solutions including robotic multi-tool changers, multi-couplings for framing gate applications, mono-couplings and more. Stäubli Electrical connectors will showcase its RobiFix connector for spot-welding robots. Additionally, Stäubli will showcase its CombiTac modular versatile connector system featuring individual combinations of various contact types such as electrical, fluid, and pneumatic in a compact frame or housing.
Stäubli Electrical Connectors offers technologically advanced solutions for automotive, railway, steel, pharma and chemical, aeronautics, defense, power transmission and distribution, nuclear, electronics, plastics, motorsports, alternative energies, test and measurement and other industries. The companys versatile range of connectors is designed for severe requirements in industrial environments and feature the lowest contact resistance while offering extremely high current density.
Visit www.staubli.com for more information on the company and products.
About Stäubli North America
Stäubli North America has over 200 employees supporting Textiles, Connectors and Robotics customers. The companys North American headquarters is located in Duncan, S.C., and the sales force is strategically placed on the West Coast, Canada, Mexico and elsewhere thoughtout the continent.
Stäubli Electrical Connectors - North Americas headquarters is located in Windsor, California. Its product range includes interconnection systems for the most demanding applications in aerospace, medical, robotics, solar energy, general industry and test & measurement including plugs and sockets designed for high performance, high mating cycles, low insertion and extraction forces, and that are ideally suited for low- and high-current applications. Stäubli serves customers worldwide who aim to increase their industrial productivity without compromising quality, reliability or safety.
Stäubli is a leading manufacturer of textile machinery, quick release couplings and robotics systems. With a workforce of over 4,500 employees Stäubli is present in 25 countries supported by a comprehensive distribution network in 50 countries worldwide.
Featured Product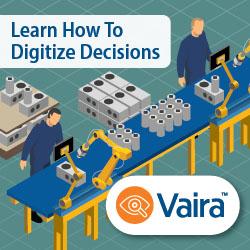 Pleora's AI Gateway simplifies the deployment of advanced machine learning capabilities to improve the reliability and lower the cost of visual quality inspection.