Company Launches http://www.naopower6.com Website to Support Specialized Use Cases for NAO Power 6 in autism Therapies, Pediatric Hospitals, Schools, Libraries, and University Research Programs.
ChartaCloud ROBOTTECA announced today that Softbank Robotics plans to release a new generation of their NAO robot to the United States and Canada, sometime around late July of 2018. This release will be the 6th version of the globally popular robot aptly called "NAO Power 6." Since 2007 over 15,000 NAO robots have been deployed in more than 50 countries, across education, health care, retail and hospitality sectors.

"We are very excited to offer the NAO Power 6. The advancements in speeds, connectivity, cameras, vision capture, microphone range and capacity, storage capacity and extended component life, marks this new model with attributes consistent with SoftBanks continued leadership in engineering, design, and development in producing world leading industrial grade robotics," said Mike Radice, managing director, ChartaCloud,
The company also stated that additional NAO Power 6 information and pre-order processing for the NAO Power 6 are provided at: http://www.naopower6.com
"While the myriad of robot developers and manufacturers seek justifiable use cases, the NAO robot with its established ecology of global developers, has clearly proven its versatility and functionality in specialized use cases in autism therapies, pediatric hospitals, public libraries, school classrooms, and university research programs, each of which has now been further enhanced with the availability of the NAO Power 6," concluded Radice.
About ChartaCloud ROBOTTECA
ChartaCloud | ROBOTTECA provides social, collaborative and tele-presence robots, robot behavior software and pre-configured robot deployments. ROBOTTECA specializes in the sale, support and deployment of the NAO robot, a product of SoftBank Robotics, for use case solutions in pediatric health care, autism intervention therapies, STEM educational curricula, senior care social engagement in skilled nursing facilities, public library 'makerspace digital literacy initiatives, retail/hospitality consumer engagement and tradeshow and customer education center presentations. ROBOTTECA is the worlds leading provider of advanced use case software for the NAO robot. Additional information can be found at http://www.robotteca.com.
Featured Product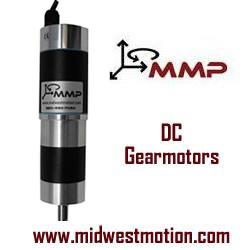 Midwest Motion Products, Inc. (MMP), is a well-established, healthy, & growing Family Owned Business, founded in 2001. MMP specializes in cost-effective standard DC Gearmotors, Motors, Controls, and ancillary equipment. Known world-wide for our "Lightning Fast" delivery capabilities, you can have a Standard Planetary or Right Angled DC Gearmotor BUILT and SHIPPED, often on the very same day you call. Offering Brushed and Brushless designs, with winding voltages ranging from 12 VDC to 120 VDC, we can deliver your "Robust & Reliable" samples within HOURS, instead of weeks, or even months.