Clearpath to offer ROS supported variants of the popular collaborative manipulators
Kitchener, ON, Canada - Aug 1, 2018 - Clearpath Robotics, a global provider of mobile robots for research and development, is now a Universal Robots Certified System Integrator (CSI). With this new relationship, Universal Robots collaborative arms, called the UR3, UR5 and UR10, will be available from Clearpath Robotics with out of the box ROS functionality and support.

"The UR product line is very well regarded within the robotics community. Clearpath has been integrating UR manipulators on its mobile robots for years, were excited as the CSI designation allows us to offer increased levels of support and customization" says Julian Ware, GM, Clearpath Robotics Research.
"Universal Robots has enjoyed working with Clearpath in the arena of mobile autonomous robotics," says Stuart Shepherd, Regional Sales Director for Universal Robots Americas Region. "As the end user market migrates and embraces more fully this technology, the combination of Universal Robots light-weight collaborative robots and Clearpaths AGC technology offers truly mobile adaptable robot solutions."
Clearpath is a leading manufacturer of mobile robotic platforms and has one of the largest teams of ROS engineers in the world. Our ROS enabled UR manipulator solutions include UR manipulators, fully configured computer, 3D depth sensor and example code for 3D path planning with obstacle avoidance, interface screen, electrical and hardware integration, pre-loaded and tested ROS software libraries with support for ROS, RViz and MoveIT!
This out of the box ROS capability makes it easy for users to integrate different third party equipment including LiDARs, Cameras, GPS, IMUs etc. and control everything through one platform.
Clearpath has integrated UR manipulators with its mobile platforms including Husky, Warthog and Ridgeback. Our UR integrated mobile platforms have been used in many applications including research, survey, mining, safety and agriculture.
About Universal Robots
Universal Robots has sold more than 24,000 collaborative robots which are used in production environments around the world. Their easy-to-use robots streamline and automate repetitive tasks, can be integrated into a company regardless of size, be programmed quickly and can safely work alongside human workers. Learn more about Universal Robots at https://www.universal-robots.com/
About Clearpath Robotics
Clearpath Robotics is a global leader in unmanned vehicle robotics for research and development, and provides hardware, software and services to enable self-driving vehicle development, deployment, and operation. Clearpath works with over 500 of the worlds most innovative brands in over 40 countries, serving markets that span industrial materials handling, mining, military, agriculture, aerospace, and academia. Visit Clearpath Robotics at https://www.clearpathrobotics.com/
Featured Product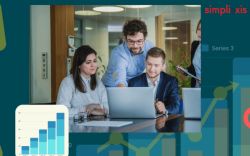 Challenges on the loading dock are characteristic of greater pressures from the rise of e-commerce. Loading and unloading freight from trailers, trucks and shipping containers are arduous, repetitive tasks plagued by high turnover. Even with regularly available staff, manually unloading freight and the constant lifting and twisting results in fatigue and inconsistent, declining productivity. Robotics capable of fully automating unloading tasks bring a new paradigm to the dock. High performance and flexibility push unloading from a labor-heavy, manual chore to an automated, refined process. High-performing DC workers can take more desirable positions, with relief from unpleasant work conditions. Management gets to replace uncertainty and staffing challenges with a reliable, automated process, with data to fuel continuous improvement.