Recommendation points to health benefits, safety of exoskeletons for all qualified spinal cord injured users
ReWalk Robotics, Ltd. (Nasdaq: RWLK) ("ReWalk" or the "Company") applauds United Spinal Association's recommendation, dated November 9, 2018, that health insurance providers consider the use of powered exoskeleton devices as medically necessary for eligible individuals with spinal cord injuries (SCI) in both the institutional and home settings who meet the applicable Food and Drug Administration (FDA) indications for use.

United Spinal Association is the largest nonprofit organization dedicated to enhancing the quality of life of individuals with SCI and other paralyzing conditions, and is one of the nation's leading disability advocacy groups. Its recommendation is based on the organization's review of current peer-reviewed medical literature on the use of powered exoskeleton devices in the rehabilitation and home settings.
According to United Spinal Association, exoskeletons have the potential to enable more than 40% of the SCI population to resume ambulation, which can lead to a healthier and improved quality of life, and the benefits of increased physical activity translate into improvements in health outcomes and decreased utilization of high healthcare costs.
The recommendation states:
Across the continuum of care, United Spinal supports the foundational goals of safety and efficacy for individuals with spinal cord injury when using a powered exoskeleton.
United Spinal strongly encourages the use of exoskeletons for eligible individuals to help restore functional walking and to reap the health benefits that accrue from walking.
Therefore, United Spinal highly recommends health insurance providers consider the use of powered exoskeleton devices as medically necessary for eligible individuals with spinal cord injuries who meet the FDA indications for use and complete approved exoskeleton training for either institutional or in-home settings.
Currently, there is one national coverage policy for exoskeleton devices, issued by the U.S. Department of Veterans Affairs, in 2015. In the United States, insurance coverage of an exoskeleton device is handled on a case-by-case basis. In many cases, medical boards and other appeals processes have determined exoskeleton devices to be medically necessary.
"We are thrilled that United Spinal Association has made this recommendation, which supports our shared mission to improve the quality of life of individuals with spinal cord injuries," said Larry Jasinski, CEO of ReWalk. "This recommendation furthers the goal of increasing access to life-changing technology for paralyzed individuals, and will undoubtedly impact the efforts of all beneficiaries who pursue coverage through their insurer."
"Our mission is to help individuals with SCI live fulfilling, independent and healthy lives," said James Weisman, President and CEO of United Spinal Association. "Allowing coverage for this innovative technology can make all the difference in the world in someone's recovery."
About ReWalk Robotics Ltd.
ReWalk Robotics Ltd. develops, manufactures and markets wearable robotic exoskeletons for individuals with lower limb disabilities as a result of spinal cord injury or stroke. The Company's mission is to fundamentally change the quality of life for individuals with lower limb disability through the creation and development of market leading robotic technologies. Founded in 2001, ReWalk has headquarters in the United States, Israel and Germany. For more information on the ReWalk systems, please visit www.rewalk.com.
ReWalk® is a registered trademark of ReWalk Robotics Ltd. in Israel and the United States.
Featured Product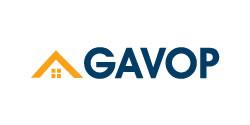 Gavop provides in depth research on housing, real estate and insurance topics.