What do developers need to know about Current Sensing Technology – All about AMR Based Current Sensing. For Server Farm and Telecom Power Supplies, IoT applications, Appliances, Inverters and Motor Control, Industrial Robots and Manufacturing Systems, Automotive EV Charging Stations and many other tech applications
ACEINNA today announced the availability of a new whitepaper for engineers involved in developing power management solutions for a wide range of industrial applications. Written by Khagendra Thapa, VP Current Sensor Product for ACEINNA, this new whitepaper outlines the basic issues that are addressed by current sensors and why they are important.

The white paper also explains what AMR (Anisotropic Magnetoresistive) technology is and what are its advantages for current sensing versus other technologies like hall effect, transformers and shunt resistor.
"Integrated, AMR based current censors provides the best performance for the price in the industry," says Khagendra Thapa, VP Current Sensor Product for ACEINNA. "An AMR based sensor is especially valuable for applications where isolation is needed, due to its construction, compared to legacy methods."
Additionally, this white paper explains how a unique U shaped current path architecture that utilizes two side by side AMR sensors is able to nullify external magnetic fields, providing the design engineer with a great deal more flexibility regarding the sensors placement on the end device.
This new Current Sensing whitepaper is available as a free download at https://www.aceinna.com/publicationDetail?id=5cce3fb2b21be9d89da9bebc
ABOUT ACEINNA
ACEINNA Inc., headquartered in Andover, Massachusetts, provides leading edge MEMS-based sensing solutions that help our customers improve the reliability, cost, features, and performance of their end products and equipment. In 2017, ACEINNA was spun off from MEMSIC which is now a part of a public company. ACEINNA has been developing MR based sensor and magnetic thin film manufacturing for 15 years. ACEINNA provides a proven technology platform with over 300M MR based electronic compass units that have been integrated into mobile devices, automotive and industrial applications. The company has manufacturing facilities in Wuxi, China, and R&D facilities in San Jose CA, Andover MA, and Chicago IL.
Featured Product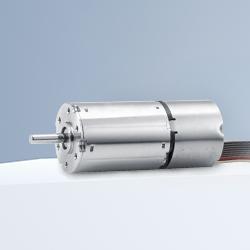 FAULHABER MICROMO launches the new MC3/MCS motion control family. The new high performance, intelligent controllers are optimized for use with FAULHABER motors, offer electronics for simple operation with state-of-the-art interfaces for multi-axis applications, and provide a motion control system solution with the most compact integration into industrial grade housing.