Integrated Telepresence Robot Uses NWN's Unified Communications, Networking and Security Services for Rapidly Expanding Public and Private Sector Clients
NWN, a leading technology-enabled service provider focused on transforming the customer experience, today shared details of how it supports the ground-breaking ability of Ava Robotics to enable a level of remote work collaboration that is crucial during and after the current COVID-19 pandemic. Together, NWN and Ava Robotics are making remote and flexible work a completely immersive experience through Ava Robotics' telepresence robots with NWN's integrated Solution-as-a-Service offerings.

Youssef Saleh, CEO, Ava Robotics, said, "With NWN, I have complete confidence that our machines will work. There's no question or doubt in my mind that when someone logs into our technology if it will work. It just does. NWN takes care of the video infrastructure so we have no concerns about our video functionality. And with Cisco Webex, powering Ava with enterprise-level video conferencing, people can focus on the usability of the robots. NWN is a partner that has the infrastructure that allows us to grow, which is very important for our mission-critical technology."
Ava Robotics enables distributed workers to be 'physically' together in the office, using telepresence machines to interact inside the office, giving them the chances to sit, stand, walk, and interact with colleagues. Its work in hospitals has been essential during the pandemic, giving patients facetime with remote doctors and family members. To see a short video of Ava Robotics in action, click here. NWN provides the mission critical cloud-based services including voice, video conferencing, networking and security for the machines that enables users from all over the globe to interact with those physically in the office.
NWN's Unified Communications offering was made to transform the workplace experience, a goal which this partnership with Ava Robotics realizes. Thanks to the solution's ability to enable high-quality, secure, real-time communication and collaboration, organizations can consolidate their needs to ensure a standard communication channel across all teams. Analytics from the platform allow decision makers to make an informed selection on which tools their teams should be using to ensure productivity goals are met.
"We're proud that Ava Robotics chose us as their technology service partner to power their next-generation robotics applications," said Jim Sullivan, CEO, NWN. "Together, we are helping support the 'new normal' with dynamic workforces around the globe. Leveraging our secure solution-as-a-service portfolio, we're able to provide a layer of self-care, self-service, and functionality that provides Ava and their users with the flexibility and support they need to succeed in any scenario."
About NWN
NWN Corporation, headquartered outside Boston, is an established leader in technology-enabled services that support remote work and transform customer and employee experiences for commercial, enterprise and public sector organizations through its solution-as-a-service platform. With 1,300 customers throughout the U.S., NWN provides a unified customer experience with the NWN Experience Management Platform and integrated offerings for unified communications, security, contact center, DaaS (device-as-a-service), connectivity and advanced technology solutions. To learn more about NWN's solutions and offerings, visit www.nwnit.com.
Featured Product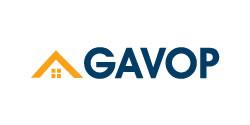 Gavop provides in depth research on housing, real estate and insurance topics.