Digital Dream Labs Finalizes Plans for International Relaunch of Popular Consumer Robot Brands Cozmo and Vector
March 5, 2021 —Pittsburgh, PA: Cozmo and Vector are so much more than just toys — they're AI-powered companion robots. Digital Dream Labs' (DDL) little guys with the expressive, responsive eyes represent some of the most advanced robotics capabilities in the world. And Vector is completely open-source, so anyone can program it to do anything they want (Cozmo can be programmed with the Code Lab app).

Now, Digital Dream Labs have finalized an agreement with Protempo, which will provide global distribution for the popular consumer robots when they relaunch later this year. Originally developed by the Silicon Valley robotics company Anki, they've already sold hundreds of thousands of units around the world.
"There is a tremendous demand for these robots," said Jacob Hanchar, Digital Dream Labs CEO. "This partnership will complement the work our teams are already doing to relaunch these products and will ensure that Cozmo and Vector are on shelves for the holidays."
Protempo will leverage its vast reach as a worldwide distributor of electronics to get Cozmo and Vector on store shelves and e-commerce marketplaces everywhere.
"Relaunching Cozmo and Vector after a few years off is an exciting initiative," said Paige Carlson, Sr. Director of Sales at Protempo. "The partnership between Digital Dream Labs and Protempo will bring these hugely successful brands back to retailers in time for holiday 2021. We will satisfy pent-up demand as well as engage millions of new fans to the massive appeal of Cozmo and Vector robots."
#####
ABOUT DIGITAL DREAM LABS
Digital Dream Labs is an edutainment company that develops engaging learning solutions for people of all ages. Through their innovative suite of interactive and hands-on video games and consumer robots, Digital Dream Labs is transforming the way science, technology, engineering, arts and mathematics (STEAM) topics are taught in homes and classrooms around the world. More information about Digital Dream Labs and their portfolio of educational technology games and consumer robots can be found at www.digitaldreamlabs.com.
ABOUT PROTEMPO
Protempo is an innovative full-service global distributor of consumer electronics. Trusted by some of the world's most powerful brands since 2004, they provide expert analysis of retail dynamics for both brick-and-mortar and online sales channels and have an extensive background servicing the wider electronics market across the full gamut of market segments. More information on Protempo can be found at www.protempo.com.
Featured Product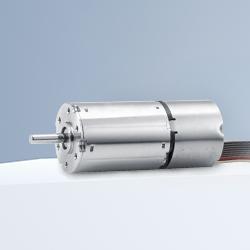 Autonomously driving and self-contained logistics robots are a critical component of "Intralogistics 4.0". They are used for storage as well as removal and dispatch preparation, optimize material flow and relieve employees. Thanks to their performance and modular design, drive systems from FAULHABER meet the high demands of modern intralogistics.