Guardforce AI's ICP will help manage robots, grow partnerships and boost client offerings
Guardforce AI Co., Limited (Nasdaq: GFAI) ("Guardforce AI"), an integrated security solutions provider in Asia, today announced the launch of its Intelligent Cloud Platform (ICP), an intelligent online robotics management platform that will allow Guardforce AI to remotely manage and monitor robots deployed with clients.

The ICP's open platform architecture will enable Guardforce AI to integrate other solutions to further enhance its features and services. It will also allow Guardforce AI to work with other AI technology providers to integrate their solutions into the platform, thereby increasing the overall value of its client offering.
In addition to its existing contactless temperature reading capability for safe entry to a property, the ICP will be enhanced to include advertising management, remote access control management and CCTV security surveillance. The advertising services solutions will provide additional revenue opportunities for clients who subscribe to Guardforce AI's Robotics as a Service (RaaS).
"We launched the ICP to support cooperation and partnerships with other technology providers, especially AI specialists, to maintain our best-in-class solution for clients. It's part of our broader strategy to transform our business into a technologically integrated security service provider," said Terence Yap, Chairman of Guardforce AI. "The launch of the ICP raises our value proposition and service offerings to clients, while also positioning us as a leading RaaS provider in the region."
Guardforce AI's new ICP services are now available in Hong Kong and Thailand. The company is working towards expanding its ICP services to other key markets within the Asia Pacific region during the coming months.
About Guardforce AI Co., Ltd.
Guardforce AI Co. Ltd. is a leading integrated security solutions provider that is trusted to protect and transport the high-value assets of public and private sector organizations. Developing and introducing innovative technologies that enhance safety and protection, Guardforce AI helps clients adopt new technologies and operate safely as the Asia Pacific business landscape evolves.
Featured Product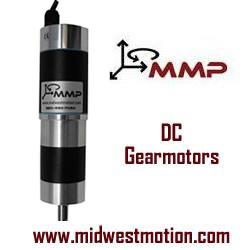 MMP is well known for our Lightning-Fast Delivery Capability, Huge On-Hand Inventory, High Volume Capacity and Time Tested and Proven Reliability Methods. Our 100+ years of combined work experience and being able to deliver continual committed service to design and engineer ideas into reality gives us a competitive advantage in the motion control industry. If you need a sample right away, we can be a project-saving convenience for you, so contact us today!!