-The new Inventory Scan tower accessory able to be retroactively fitted to BrainOS-powered autonomous floor scrubbers to capture and report key inventory data -Inventory Scan technology to be debuted at NRF 2022 Retail's Big Show, January 16-18, 2022 at the Javits Center in New York City at Brain Corp booth #6037
Brain Corp, an artificial intelligence (AI) company creating transformative core technology in robotics, in partnership with Tennant Company, today announced the launch of Inventory Scan, a powerful new data capture accessory that can be fitted to autonomous floor scrubbers to autonomously scan and report key detail on in-store inventory.

"By adding Inventory Scan to new or existing robotic scrubber fleets, retailers are immediately able to access critical in-store inventory data in near real-time," said Dave Ross, Vice President of Business Development at Brain Corp. "Knowing where an item is, if it's in-stock, if it's in the correct location, if the price is accurate, and more allows managers to operate stores with a new level of efficiency while providing optimal shopping experiences for their customers."
Utilizing a first-of-its-kind, multi-purpose design, the powerful new scanning accessory is fitted to Tennant's line of autonomous floor scrubbers powered by Brain Corp's BrainOS operating system.
Once installed, the new, cloud-connected Inventory Scan tower is able to capture data as it moves autonomously around the store. Reports are then delivered to the store managers that provide numerous insights including: verification of pricing accuracy, planogram compliance, product stock levels and product localization. Each function negates the need for time consuming and potentially inaccurate manual processes, which often lead to lost revenue opportunities, waste caused by overordering and not enough attention given to shoppers.
"This new product marks the beginning of realizing the next phase in our company's vision," said Dr. Eugene Izhikevich, CEO of Brain Corp. "We are actively taking BrainOS-powered robots from primarily task-oriented machines to in-store data acquisition platforms. This delivers critical insights and adds significant ROI for retailers."
Inventory Scan technology to be debuted at NRF 2022 Retail's Big Show
Inventory Scan will be featured in Brain Corp's Booth #6037 at NRF , January 16-18, 2022 at the Javits Center in New York City. Also at the show, Southeastern Grocers' President & CEO, Anthony Hucker, and Tennant's Sr. Manager of Strategic Accounts & Robotics Business Development, Chris Volan, will join Brain Corp's VP of Product and Marketing, Josh Baylin, on stage to discuss the Southeastern Grocers' robotic automation journey during a Big Ideas Keynote.
"From data to insight to decisions: Robots propel a better customer experience" will take place on Tuesday, January 18th starting at 2:45 p.m. ET, Expo Level 1, Expo Stage 1.
About Brain Corp
Brain Corp is the global leader in robotic AI software that powers the largest fleet of autonomous mobile robots (AMRs) operating in commercial public spaces. Global OEM partners use the company's cloud-connected platform, BrainOS®, to create scalable, self-driving robots that are used by end customers to clean floors, move inventory, and sense environmental data - turning manual operations into automated workflows. Fortune 500 brands across multiple verticals benefit from the growing portfolio of BrainOS®-powered robots and our industry leading privacy, safety and efficiency tools that make managing and scaling automation easier. Brain Corp currently powers more than 16,000 AMRs, representing the largest fleet of its kind in the world.
For more information, visit www.braincorp.com.
Featured Product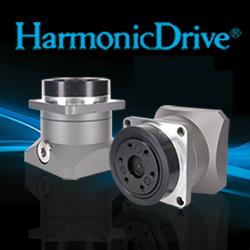 Harmonic Drive LLC, a leader in high precision motion control introduces new lightweight versions of select gearhead products. The new gearheads are ideal for designs where weight is a critical factor. Building on the success of Harmonic Drive LLCs current gear units, new lightweight versions were the next logical evolution of the CS/ SH product lines. With weight reductions of 20-30% without any reduction in torque ratings, the Lightweight (LW) gear units provide exceptional torque density.