C48 lithium-ion battery pack to be unveiled at Booth #C5688 at MODEX 2022 March 28-31
Flux Power Holdings, Inc. (NASDAQ: FLUX), a developer of advanced lithium-ion energy storage solutions for electrification of commercial and industrial equipment, today announced that it has unveiled its C48 lithium-ion battery pack for Automated Guided Vehicles (AGV) and Autonomous Mobile Robots (AMR) at MODEX 2022, the world's largest manufacturing and supply chain tradeshow, taking place from March 28 to 31, 2022, at the Georgia World Congress Center in Atlanta, Georgia.

In response to recent improvements in technology and engineering design, Flux Power has developed the C48 for AGVs and AMRs. This design was improved to make the battery easier to service as well as lower the total cost of ownership for customers. AGVs and AMRs are increasing in popularity due to labor shortages in warehouses and distribution centers. AGVs and AMRs require a robust battery solution for high utilization rates and improved downtime.
"Our state-of-the-art lithium-ion solutions solve a variety of existing performance challenges with a common theme: longer run times, sustained high power performance, limited maintenance, and a more sustainable solution," said Tod Kilgore, Flux Power Vice President of Sales. "We are delivering these advantages at price points that significantly lower the total cost of ownership compared to conventional battery offerings."
Ron Dutt, Chief Executive Officer of Flux Power, added, "We are powering the transition to sustainable lithium-ion for next generation guided vehicles and robotic solutions at manufacturing, distribution and other facilities. We look forward to introducing attendees to our newest products for AGVs and AMRs during this year's MODEX."
Flux Power will showcase its complete product line at booth #C5688.
About MODEX 2022
MODEX is one of the largest manufacturing and supply chain events for the year. From education to new technology, MODEX allows attendees to connect, learn, and meet with new contacts and discover the latest trends in the industry. For more information visit www.modexshow.com.
About Flux Power Holdings, Inc.
Flux Power (NASDAQ: FLUX) designs, manufactures, and sells advanced lithium-ion energy storage solutions for electrification of a range of industrial and commercial sectors including material handling, airport ground support equipment (GSE), and stationary energy storage. Flux Power's lithium-ion battery packs, including the proprietary battery management system (BMS) and telemetry, provide customers with a better performing, lower cost of ownership, and more environmentally friendly alternative, in many instances, to traditional lead acid and propane-based solutions. Lithium-ion battery packs reduce CO2 emissions and help improve sustainability and ESG metrics for fleets. For more information, please visit www.fluxpower.com.
Featured Product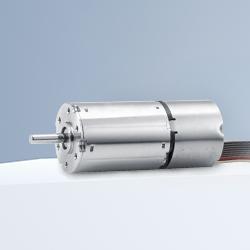 Autonomously driving and self-contained logistics robots are a critical component of "Intralogistics 4.0". They are used for storage as well as removal and dispatch preparation, optimize material flow and relieve employees. Thanks to their performance and modular design, drive systems from FAULHABER meet the high demands of modern intralogistics.