The regional Portuguese food products producer Manuel Patrício Produtos Alimentares invests in Körber's technologies to increase its performance.
Porto - May 11, 2022 - Körber Supply Chain is proud to announce a new project with Manuel Patrício Produtos Alimentares. Körber will provide automated logistical technologies to increase storage capacity and the company productivity in Portugal. These solutions include Körber's Automatic Storage and Retrieval System (ASRS) in a temperature-controlled area.

The automated warehouse and handling system for food products (fresh vegetables), in wood containers, consist in a turnkey solution of Stacker Cranes, automated equipment and Warehouse Control System (WCS), as well as the responsibility of technical coordination with the racking system and refrigeration equipment supplier.
Vítor Alves, Portugal Sales Manager, shared "this is an important and significant project for us in our Portuguese market, where we are recognized as a leader company in supply chain automation. It's a pleasure to expand our business in the controlled temperature environment industry with a customer as Manuel Patrício".
Manuel Patrício project's Automatic Storage System has the capacity to store a total of approximately 3500 Tons of food. In addition, it has the capacity to move approximately 57 Tons of Inlet plus 48 Tons of output per hour, which means, with the capacity to move approximately 460 Tons of Entry, plus 384 Tons of Output daily (for 8 h).
Manuel Patrício Produtos Alimentares was having difficulties with the limited space to store the wood containers in the manual system. Also, the access was very demanding and subject to a lot of accidents since the containers were all piled up, completely impossible to implement a FIFO.
The system is already in implementation. The main benefits are space optimization and the possibility to increase its efficiency of the storage and retrieval of the goods.
"The option for Körber in the implementation of this project came naturally because it is a company well rooted in the market, with evidence given in the implementation of such solutions in the market. The company is guided by professionalism and tireless effort to meet customer requirements" reinforces Manuel Patrício, Company Manager.
And, he continues, "with the implementation of Körber's automatic system, we want to make the most of the cold chamber in terms of storage capacity, without prejudice to access to any stored lot. It also allows us, by automating product inputs and outputs, to eliminate possible errors/accidents resulting from the stacking of containers".
Manuel Patrício also recognizes that "the software added to this system, by automatically controlling and identifying the containers, allows us at any time, to inventory the stored product and reduce errors resulting from a manual management of a cold warehouse. Using automated processes becomes essential to stay in an increasingly competitive market. This project will increase our efficiency both operationally and in terms of management.", concludes the customer.
About Manuel Patrício Produtos Alimentares
The company was founded in 1990, although its manager - Mr. Manuel Patrício - had long ago begun to sell this type of product to the region's supply markets. Focusing on the commercialization of packaged potatoes and onions for the national market as its main activity, Manuel Patrício has in recent years intensified investment in primary production with a view to export, establishing agreements with some farmers in the region who benefit from the certification of its agricultural products according to the GlobalGAP benchmark that is supported by the company.
About Körber Supply Chain
Supply chains are growing more complex by the day. Körber uniquely provides a broad range of proven, end-to-end supply chain solutions fitting any business size, strategy or appetite for growth. Capable of delivering automation and materials handling, software, voice and robotics - plus the expertise to tie it all together. We are a global partner not just for today, but also as the needs of supply chains continue to evolve. Conquer supply chain complexity - with Körber. The Business Area Supply Chain is part of the global technology group Körber. Find out more on www.koerber-supplychain.com
Featured Product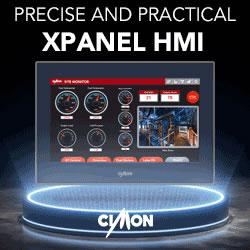 CIMON-XPANEL is a Windows CE based HMI unit. A combination of software and hardware, suitable for various monitoring needs within industrial sites.