Visitors will be able to watch and interact with mixed palletizing robots.
October 10th, Seattle, WA— Today, CMES Robotics and BHS robotics announced that they will be demonstrating mixed case palletizing of various box sizes utilizing an ABB midrange 6-axis robot at Pack Expo International 2022. The event will take place October 23 -26 at McCormick Place in Chicago.

"Until now, robotic automation has faced technical challenges with conventional palletizing, as it can only manage a limited number of case sizes with known stacking sequences," said Alex Choe, President of CMES Robotics. "CMES Robotics has created a flexible and dependable solution for mixed case palletizer by providing a software that works with popular industrial robots."
Combining technologies of CMES Robotics robot vision and AI algorithm, BHS Robotics depalletizing platform and an ABB IRB 2600 robot, the mixed palletizing solution can handle almost any type of boxes, cartons, bags, and pallet types. Additionally, the mixed palletizing software helps address labor shortages and reduce worker injuries related to stressful and tedious manual labor.
"Customer requirements are changing when it comes to mixed packages and the ability to properly palletize and de-palletize skids of products with varying sizes," said Christopher Clark, President of BHS Robotics. "Robotic automation needs to be technically advanced using robots, vision, software and hardware together to make a smart and flexible system to handle this challenge."
CMES Robotics Palletizing Solutions consist of:
• CMES Robotics Vision Sensor & AI Software
• BHS Robotics Palletizing Platform Design and Integration
• ABB IRB 2600 with a reach of 1.65 meters and payload of 20 kilograms
• Capable of 600 Cartoons per Hour (CPH)
• Fast Mobile Deployment
To learn more about CMES AI Vision solution, visit them at PackExpo booth #N-5469 and check out https://www.cmesrobotics.com
About CMES Robotics Inc. (Seattle, WA)
Powered by AI, CMES Robotics enables 3D vision for factory robots. CMES AI vision software enables robots to recognize unstructured, flexible, or deformed objects, pick them up, and loading, and unloading. CMES Vision software has been deployed worldwide for random palletization and depalletization along with void filling applications. CMES Robotics automates your warehouse, logistics and supply chain. CMES Robotics is the North American subsidiary of CMES Inc. For more information, please visit: cmesrobotics.com or email info@cmesrobotics.com.
About BHS Robotics (Hanover Park, IL)
BHS Robotics, founded in 1910 as Chicago Electric, has always been a leader in drive and control technology. Now a leader in automation systems, robot & logistic solutions, integration including electronic guided vehicles, automated Vision-Guided robotic pick and place systems and complete machine solutions to improve productivity. Our extensive experience with a broad range of innovative Industrial 4.0 solutions, enables us to provide custom automation solutions for a wider range of industries including corrugated, ecommerce, logistics, packaging, medical, automotive, and heavy-duty manufacturing. With thousands of systems installed worldwide, BHS Robotics has the knowledge and experience to make our customers more productive. For more information, please visit: bhs-robotics.com or email info@bhs-robotics.com.
About ABB Robotics & Discrete Automation (Auburn Hill, MI)
ABB Robotics & Discrete Automation is a pioneer in robotics, machine automation and digital services, providing innovative solutions for a diverse range of industries, from automotive to electronics to logistics. As one of the world's leading robotics and machine automation suppliers, we have shipped more than 500,000 robot solutions. We help our customers of all sizes to increase productivity, flexibility and simplicity and to improve output quality. We support their transition towards the connected and collaborative factory of the future. ABB Robotics & Discrete Automation employs more than 11,000 people at over 100 locations in more than 53 countries. For more information, please visit: go.abb/robotics.
Featured Product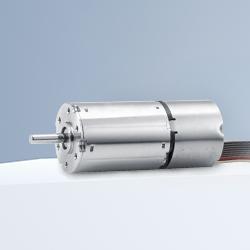 Autonomously driving and self-contained logistics robots are a critical component of "Intralogistics 4.0". They are used for storage as well as removal and dispatch preparation, optimize material flow and relieve employees. Thanks to their performance and modular design, drive systems from FAULHABER meet the high demands of modern intralogistics.