American Robot James and German Robot Rosie Hook Up, Make Bavarian Sausage Breakfast Together
Once upon a time, a charming American robot called James met a striking German bot by the name of Rosie. They liked each other, so they moved in together. Now they spend their days taking long walks in the lab and doing other things that robots do. James is a PR2 robot, built by U.S. robotics firm Willow Garage, and it traveled to Germany as part of the PR2 Beta Program, an effort to popularize personal robots. At the Technical University Munich (TUM), James was introduced to Rosie, a dual-arm robot with a curvy figure and four eyes. Their courtship was at first a bit mechanical, but they soon found many things in common: Both run ROS (Robot Operating System), use Hokuyo laser scanners and Kinect 3D sensors, and have omnidirectional mobile bases. On a recent spring morning, James and Rosie were seen together cooking the traditional Weisswurst Frühstück, a Bavarian sausage breakfast.
Comments (0)
This post does not have any comments. Be the first to leave a comment below.
---
Post A Comment
You must be logged in before you can post a comment. Login now.
Featured Product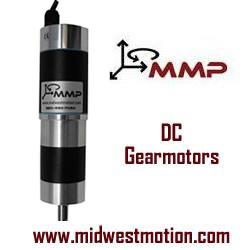 MMP is well known for our Lightning-Fast Delivery Capability, Huge On-Hand Inventory, High Volume Capacity and Time Tested and Proven Reliability Methods. Our 100+ years of combined work experience and being able to deliver continual committed service to design and engineer ideas into reality gives us a competitive advantage in the motion control industry. If you need a sample right away, we can be a project-saving convenience for you, so contact us today!!