U.S. Military To Keep Robotic Edge in Face of $400 Billion Cuts
U.S. Deputy Secretary of Defense William Lynn said the U.S. will maintain its lead in unmanned robotic technology in the face of a $400 billion reduction in defense spending. "Robotics and unmanned technology is a key future" for the U.S. military, Lynn said in Paris today ahead of this years Air Show. The Pentagon will also seek to maintain a lead in cyber security and the capability to strike long-range targets using a combination of missiles, aircraft and electronic attack, he said at briefing. The Pentagon is reviewing its long-range spending plans to meet President Barack Obamas goal of reducing spending over 12 years to help cut the U.S. deficit. Outgoing Defense Secretary Robert Gates and Leon Panetta, his successor, have said all defense programs are under review. "No country with a weak economy is going to be strong militarily," Lynn said. "So, its a strategic imperative that we tackle the budget deficit" including ways to reduce defense spending. Still, there are some areas of emerging military strength the U.S. will try to preserve, including unmanned robotic technologies, because its not clear "the exact shape they will take, or the precise advantages they will confer" Lynn said in prepared remarks that he plans to deliver at a dinner organized by the U.S. Aerospace Industries Association.
Comments (0)
This post does not have any comments. Be the first to leave a comment below.
---
Post A Comment
You must be logged in before you can post a comment. Login now.
Featured Product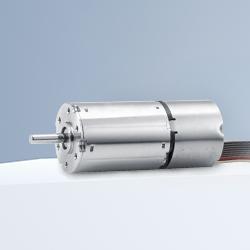 Autonomously driving and self-contained logistics robots are a critical component of "Intralogistics 4.0". They are used for storage as well as removal and dispatch preparation, optimize material flow and relieve employees. Thanks to their performance and modular design, drive systems from FAULHABER meet the high demands of modern intralogistics.