An In-Depth Customer Look At The Cubelets KT01 Construction Kit
Birgus Latro has posted a write up and several videos looking at the Cubelets KT01 Construction Kit from Modular Robotics. This is the first production run of the Cublets and was limited to just 100 kits.
Cublets are a modular robotics kit that consists of 20 magnetic blocks that can be snapped together to make an endless variety of robots with no programming and no wires. Each cubelet in the kit has different equipment on board and a different default behavior. There are Sense Blocks that act like our eyes and ears; they can sense light, temperature, and how far they are away from other objects.
Comments (0)
This post does not have any comments. Be the first to leave a comment below.
---
Post A Comment
You must be logged in before you can post a comment. Login now.
Featured Product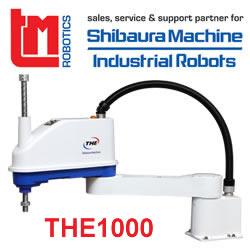 Designed for assembly and inspection applications in the electronics equipment and automobile components industries, the THE600 SCARA is a powerful automation tool. Advancing from the specifications of the existing THE400 SCARA, the THE600 has been developed to meet growing demand for fast-cycle automation. The THE600 model includes improvements in synchronised control and tracking precision. The THE600 is compact in design and offers improved high speed, with 60 per cent higher payload capacity than competing SCARA models in the same price range, making it the price-to-performance leader. Affordable price, impressive performance.