Microsoft Robotics Developer Studio 4 Beta Available For Download
Microsoft Robotics Developer Studio 4 Beta is a freely available .NET-based programming environment for building robotics applications. It can be used by both professional and non-professional developers as well as hobbyists. Microsoft also released a Reference Platform Design specification. Based on the reference platform Parallax.com is manufacturing a unit called Eddie which they will be shipping in October but is available for pre-order now here.
Comments (0)
This post does not have any comments. Be the first to leave a comment below.
---
Post A Comment
You must be logged in before you can post a comment. Login now.
Featured Product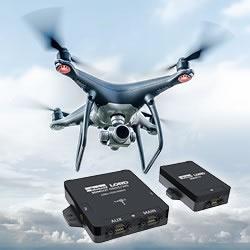 The new complete inertial navigation solution comes with GNSS/INS 3DMGQ7 sensor, 3DMRTK correction modem and real time SensorCloud RTK correction network. The sensor comes with Dual antenna GNSS, tactical grade IMU with centimeter-level accuracy with RTK. Low profile and light weight at 78 grams, this sensor is The sensor is optimized for size and weight in Unmanned Ground Vehicles, mobile robots and autonomous vehicles. The network interface 3DMRTK modem is seamlessly integrated into the 3DMGQ7 sensor supports industry-standard NMEA and RTCM 3.1 protocols. The network RTK support comes with cellular data plan. The SensorCloud RTK is a cloud-based RTK correction system with private encrypted data stream. Check out our G Series and C Series OEM products.