Roomba Co-inventor Announces New Robot
Joe Jones, a co-inventor of iRobot's Roomba vacuum cleaning robot left iRobot to found Harvest Automation along with three other industry veterans. Their first product is a small wheeled robot that picks up potted plants and move them from place to place. For nurseries that grow or distribute ornamental plants these task are labor intensive and the growing demand makes finding the human labor required difficult. The robot is being tested now in a few nurseries and Wired has a more detailed article here.
Comments (0)
This post does not have any comments. Be the first to leave a comment below.
---
Post A Comment
You must be logged in before you can post a comment. Login now.
Featured Product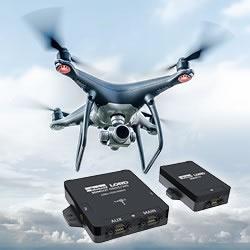 The new complete inertial navigation solution comes with GNSS/INS 3DMGQ7 sensor, 3DMRTK correction modem and real time SensorCloud RTK correction network. The sensor comes with Dual antenna GNSS, tactical grade IMU with centimeter-level accuracy with RTK. Low profile and light weight at 78 grams, this sensor is The sensor is optimized for size and weight in Unmanned Ground Vehicles, mobile robots and autonomous vehicles. The network interface 3DMRTK modem is seamlessly integrated into the 3DMGQ7 sensor supports industry-standard NMEA and RTCM 3.1 protocols. The network RTK support comes with cellular data plan. The SensorCloud RTK is a cloud-based RTK correction system with private encrypted data stream. Check out our G Series and C Series OEM products.