MPU-9150 Nine-axis MotionTracking device
The MPU-9150 is a System in Package (SiP) that combines two chips: the MPU-6050, which contains a 3-axis gyroscope, 3-axis accelerometer, and an onboard Digital Motion Processor™ (DMP™) capable of processing complex 9-axis MotionFusion algorithms; and the AK8975, a 3-axis digital compass. The part's integrated 9-axis MotionFusion algorithms access all internal sensors to gather a full set of sensor data.
For precision tracking of both fast and slow motions, the parts feature a user-programmable gyro full-scale range of ±250, ±500, ±1000, and ±2000°/sec (dps), a user-programmable accelerometer full-scale range of ±2g, ±4g, ±8g, and ±16g, and compass with a full scale range of ±1200µT.
Designworld has a video from InvenSense's CES 2012 booth demonstrating the MPU-9150.
The DIYDrones post has additional info and comments.
Comments (0)
This post does not have any comments. Be the first to leave a comment below.
---
Post A Comment
You must be logged in before you can post a comment. Login now.
Featured Product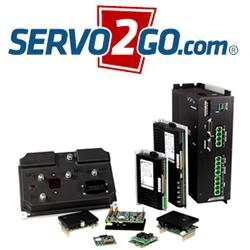 The PF/PFC series tin-can stepping motors are conventional magnet-driven rotary stepper motors with a permanent magnet in their rotor core. Rotating in proportion to the number of pulses sent to the motor, the stepper motor is frequency synchronized and can change speed depending on the frequency of the pulse signal.