Auto Pan-Tilt Camera System For Tracking Fast Moving Objects
A team at the University of Japan have developed a camera system for tracking fast moving objects automatically and accurately without motion prediction. The example video shown on their website demonstrates the camera tracking a ping pong game. Even a high-speed object like a bouncing pingpong ball in play can be tracked at the center due to a high-speed optical gaze controller Saccade Mirror and a 1000-fps high-speed vision. The Saccade Mirror controls a camera's gazing direction not by moving the camera itself but by rotating two-axis small galvanometer mirrors. It takes no more than 3.5 ms even if it controls the gaze by 60 deg, the widest angle, for both pan and tilt. The newest prototype system accesses a Full HD image quality for an actual broadcasting service.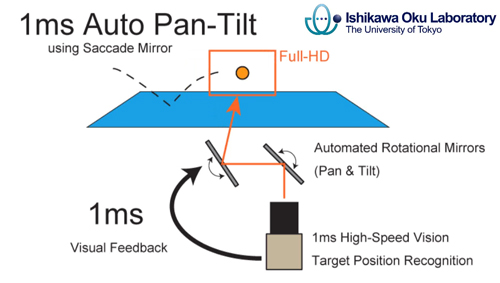 Comments (0)
This post does not have any comments. Be the first to leave a comment below.
---
Post A Comment
You must be logged in before you can post a comment. Login now.
Featured Product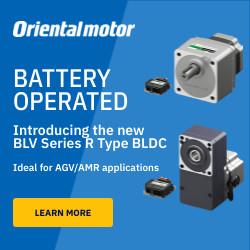 The BLE2 Series replaces our popular BLE Series and continues our brushless motor advantages by featuring an all new compact, high-power and high-efficiency brushless DC motor combined with a Driver that can be digitally set and controlled via external DC voltage or by the front panel. The BLE2 Series can easily compete with larger 3-phase inverter driven motors in many more applications, with built-in simple holding torque function, saving space and increasing performance thanks to the advantages of a brushless motor design. The BLE2 Series has a maximum speed of 4000 r/min, achieving a speed ratio of 1:50 (80 to 4000 r/min). The new motor structure is small than previous models and enables high power and high efficiency while incorporating easy setting, installation and wiring. The new motor connector offers IP66 degree of protection and allows for easy and direct connection between motor and driver with two available orientation of cable outlet direction. Standardized use of stain