Snake Robots Deployed in Nuclear Power Plant
Tests of a modular snake robot in an Austrian nuclear power plant proved the multi-jointed, camera-headed robot can crawl through a variety of steam pipes and connecting vessels, suggesting it could be a valuable inspection tool, report researchers at Carnegie Mellon University's Robotics Institute.
The snake robot was able to maneuver through multiple bends, slip through open valves and negotiate vessels with multiple openings. With a videocamera and LED light on its head, the snake was able to peer into holes and to get multiple views of items of interest inside the pipes.
Comments (0)
This post does not have any comments. Be the first to leave a comment below.
---
Post A Comment
You must be logged in before you can post a comment. Login now.
Featured Product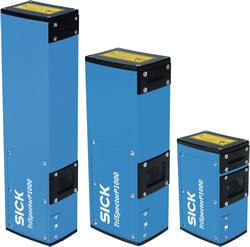 LiDAR (Light Detection and Ranging) is one of the most reliable methods for parts sensing in factory automation today. SICK has made this technology affordable and easy to use! Click on the video link below to learn about the TiM1xx LiDAR sensor and how it provides: - Area scanning LiDAR technology in a standard sensor package - 200-degree field of view and 3 meter sensing range allows for 169 square feet of area scanning - Compact size and light weight enables ease of deployment in "non-standard" type applications, like end-of-arm robotic tooling - Wide area scanning without having to mount a transmitter and receiver makes installation much easier - IO Link for easy configuration