Dynamic Probabilistic Volumetric Models
From Ali Osman Ulusoy, Octavian Biris, Joseph Mundy of Brown University:
This paper presents a probabilistic volumetric frame- work for image based modeling of general dynamic 3-d scenes. The framework is targeted towards high quality modeling of complex scenes evolving over thousands of frames. Extensive storage and computational resources are required in processing large scale space-time (4-d) data. Existing methods typically store separate 3-d models at each time step and do not address such limitations. A novel 4-d representation is proposed that adaptively subdivides in space and time to explain the appearance of 3-d dynamic surfaces. This representation is shown to achieve compres- sion of 4-d data and provide efficient spatio-temporal pro- cessing. Theadvancesoftheproposedframeworkisdemon- strated on standard datasets using free-viewpoint video and 3-d tracking applications.... (full paper)
Comments (0)
This post does not have any comments. Be the first to leave a comment below.
---
Post A Comment
You must be logged in before you can post a comment. Login now.
Featured Product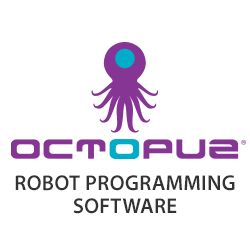 OCTOPUZ makes complex robot programming simple through cutting-edge Offline Robot Programming Software (OLRP) that enables detailed robot operations, complete with machinery and manufacturing components, to be first simulated on a computer, then output for the real world. Within this virtual cell, OCTOPUZ uses built-in machine logic to identify the optimal toolpath trajectory and program the required code for a multitude of industrial tasks. The code is then output for the specific robot brand, for use in the real world.